Duty of Quality
The duty of quality is in force from 1 April 2023.
It applies to NHS bodies in Wales. It also applies to Welsh Ministers in relation to their health functions.
It has two overarching aims:
To improve the quality of health services

To improve outcomes for people in Wales.
The duty of quality applies to everything we do in NHS Wales, whether we work in clinical roles or non-clinical services.
We have a shared responsibility to achieve improved quality of services and outcomes for our population.
The Health and Care Quality Standards have been developed to help us embed the duty of quality in our work. The Health and Care Quality Standards are made up of six domains of quality and six quality enablers.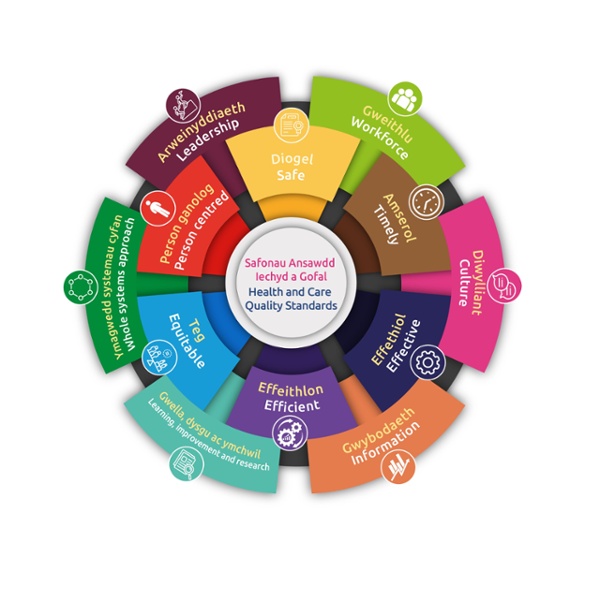 The Duty of Quality includes a requirement for us to publish information about the quality of the services we provide and commission on your behalf.
We publish this information in a number of ways:
During 2024 we will also publish our first Annual Quality Report as part of the new Duty of Quality.
A short explainer video is available below to explain what the Duty of Quality means for all of us.
More information about the Duty of Quality, including the statutory guidance that the NHS is required to follow, is available from the Welsh Government website.
National information about the quality of health services
Useful sources of national information about the quality of health services in Wales include: