"Be Hear Be Clear" is transforming speech, language and communication for young people in Powys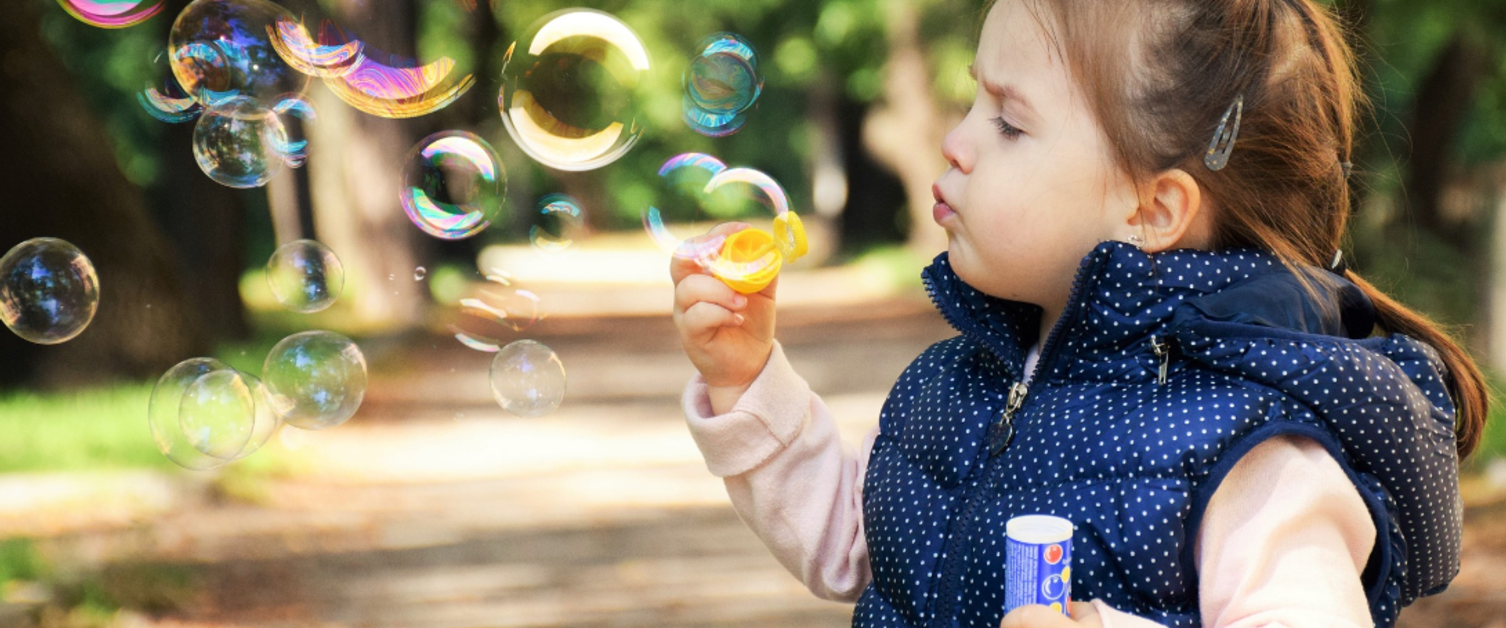 A new co-designed preventative programme addressing speech, language and communication (SLC) in the early years is helping to transform young lives in Powys in ways that can last a lifetime. Through the establishment of "Be Here Be Clear", local partners have worked together to coach families in Adult-Child Interaction strategies that support early language development and positive behaviour management.
"Be Here Be Clear" takes a prudent approach, focusing on "what matters", "what works" and benefit throughout life In Powys Flying Start, the Early Language element consists of a range of universal and targeted interventions.
Research shows that the Home Learning Environment (HLE) is the most important influence on a child's development. The Speech and Language Therapy team in Powys Flying Start have faced challenges in reaching families; with parent groups targeting SLC very poorly attended in some areas (and the very rural nature of Powys creating challenges for the parents themselves in attending).
There is a large and growing body of evidence showing that the need for an effective approach to the prevention of early language difficulties is needed (see image above). The long lasting impact of SLC needs has resource implications across public services: if we get targeted prevention right, we can reduce demand for specialist SLT services, for CAMHS provision, for educational support, and for criminal justice services as well as for support in adulthood including mental health and employment support.
With support through the Bevan Exemplar programme, a project team was established including members of Powys SLT team as well as an Action for Children Family Support Worker. A co-design process took place with families, which consisted of a number of home visits to families who had previous involvement with the SLT service for early language support. Colleagues from a range of disciplines including Health Visiting, CAMHS and youth offending contributed to the design process.
This co-design process led to a programme called "Be Here Be Clear" (BHBC) which is a strengths-based, preventative approach that coaches families in Adult-Child Interaction (ACI) strategies that support early language development and positive behaviour management.
Families are offered a minimum of 4 sessions, delivered at home, and the facilitator uses video recordings of parents playing with their child to help the family to select targets that are relevant to them. Each parent identifies a behaviour from the video clip that is helping their child to learn to talk (e.g. image below) and writes this as a target in their own words on a fridge magnet. They then focus on this for the coming week.
Patient Story: "When X was referred to BHBC, she used very few words and I had heard none myself. I always took a pig posting toy with me on my visits, and one day I came to the door without my bag of toys in my hand. X came to the door, took one look at my empty hands, looked at me and said 'pi' as she did the sign for 'pig'. I could have cried! This showed that the family had been practising their targets to the extent that X was spontaneously using words and signs to make requests for the first time. The highlight of the project for me!"
The impact on families has been compelling. The "Teacher Interaction and Language Scale Rating" has been used to assess pre- and post- programme behaviour and has shown significant improvement in all participating families.
This is also reflected in the qualitative feedback from families:
"she is babbling more, trying to talk"
"vast improvement in only the 4 visits"
"when she babbles I interpret what she is babbling about"
There have been benefits for the team too. BHBC team members were upskilled to use video feedback to facilitate behaviour change. The focus on co-production throughout the project has transformed the practice of the BHBC team, as well as influencing wider work streams with 'Including Dads' now on the agenda of the core SLT team. Ongoing collaboration with colleagues from across agencies has also been critical in ensuring that the programme was designed to meet need, both locally and at a strategic level. Without this multi agency approach from the outset, the project would be unlikely to have attained the support it has had.
The process of evaluating and presenting the results has also been very valuable in terms of helping to get the importance of early SLC needs discussed at strategic level. This in turn has resulted in further investment in Be Here Be Clear.