Our Mass Vaccination Centres are closing at 5pm on 13 February due to snow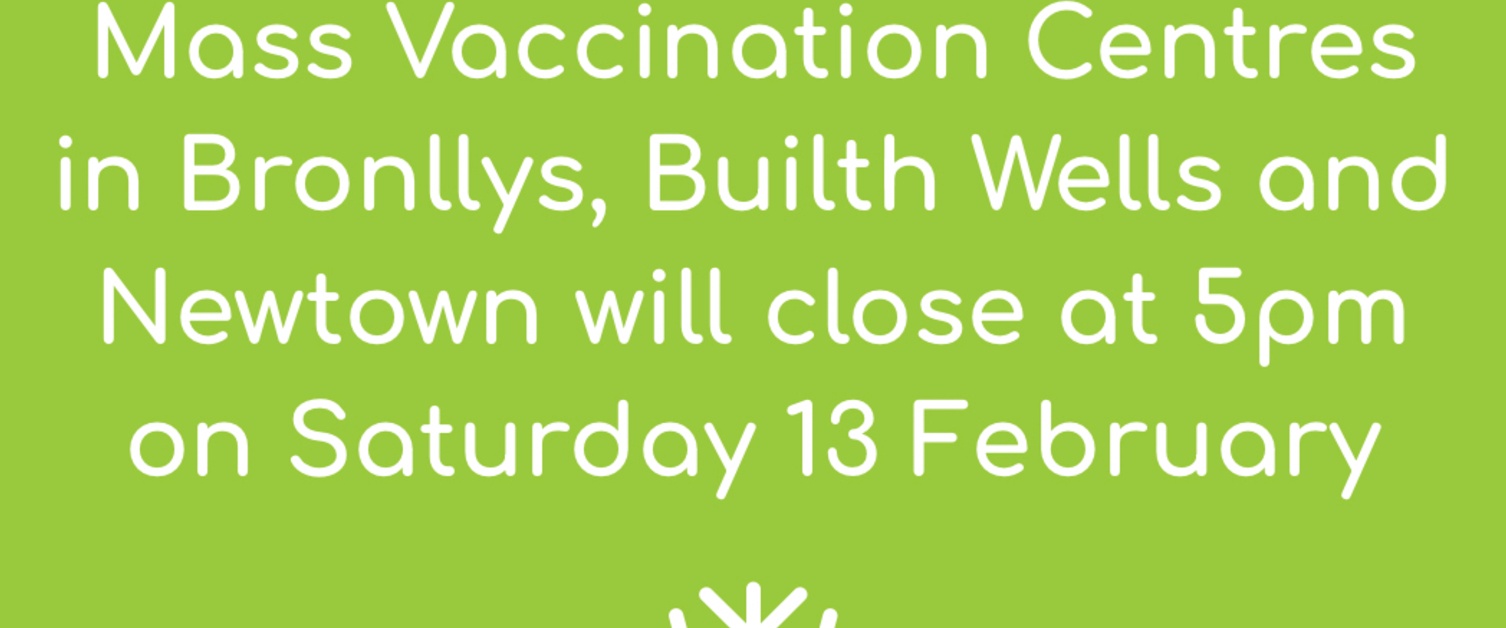 Our Mass Vaccination Centres in Bronllys, Builth Wells and Newtown will CLOSE at 5pm on Saturday 13 February.
Why is this happening?
With snow falling across the county we want to keep our staff and patients safe.
What should I do if my COVID-19 vaccination is after 5pm today?
Please come as soon as you can (and before 5pm).
If you can't come before 5pm please ring the number on your booking letter or use our cancellation form and we'll arrange a new appointment for you as soon as possible.
Have you been contacting people due their appointment after 5pm?
Yes.
Our booking team has been working hard to contact everyone.
Unfortunately the vaccination booking system does have not have telephone contact details for every patient so please accept our sincere apologies if you did not hear from us. Please contact our booking hub (details in your booking letter) to arrange a new appointment as soon as possible.
Please accept our sincere apologies for any inconvenience.
Will vaccine go to waste? Do you need people to attend at short notice?
No vaccine will go to waste. We have good contingency plans and they are working well. Thank you for your kind offers but we do not need anyone to attend to fill cancellations.
Please do not attend if you do not have an appointment.
Where can I find more information about vaccination in Powys?
More information is available from the COVID-19 vaccination pages on our website.