Diabetes Community Specialist Nursing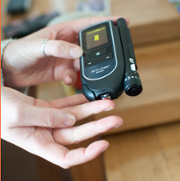 Diabetes Community Specialist Nursing
Diabetes Specialist Nurses (DSNs) are the backbone of diabetes treatment and care in the UK. Their primary goal is to help people self-manage their diabetes, both type 1 and type 2 (Most people with Type 2 diabetes are managed in primary care. Specialist nurses usually deal with those who require injections to manage their diabetes.)
What does the service do?
DSNs provide support and education for people with diabetes and their carers/family. They also provide support and education for other health care professionals who may work with people with diabetes.
How do I access the service?
Patients can self-refer or be referred by their GP or other health care professional.
Where is this service provided?
South Powys – 01874 615637
Mid Powys – 01597 828717
North Powys – 01686 617226
What to do out of hours?
DSNs are only available during office hours Monday to Friday. Should you have an urgent need outside of these hours that can't wait, please contact your GP or out of hours GP service.