Seeking your views on changes to Stroke Services in Herefordshire and Worcestershire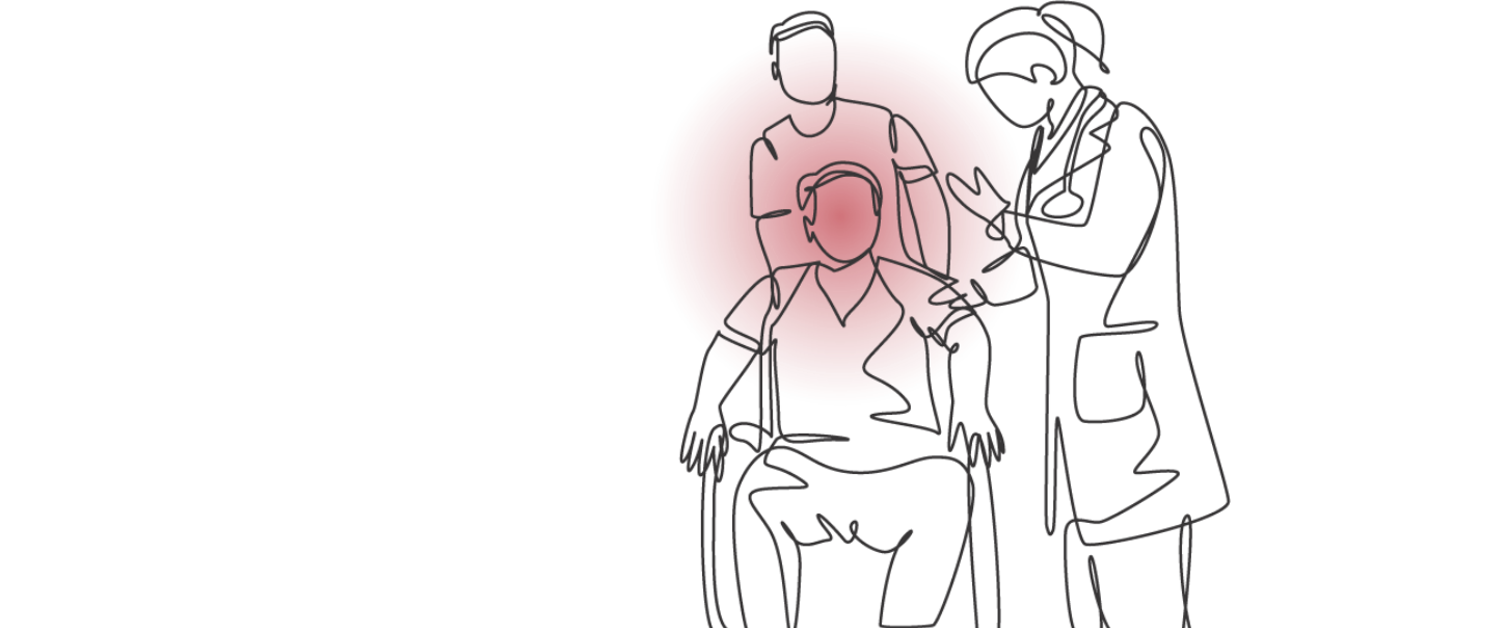 This engagement ended on 11 November 2022. We will share further information soon on the next steps.
Do you use acute hospital services in Hereford? Do you want to help shape the future of stroke services in Herefordshire and Worcestershire?
Find out more below, and have your say by 11 November 2022.
Background
Stroke is a serious, life-threatening condition. It is the leading cause of death and disability in the UK. Around, one in six people will have a stroke during their lifetime, and it is estimated that around 30% of people who have a stroke will go on to experience another at some point.
With the right specialist treatment, care and support, people can go on to live full and independent lives.
Due to the rural nature of Powys, we access our specialist hospital services from neighbouring counties. This includes hyperacute and acute stroke services.
The main hospitals providing hyperacute and acute stroke services for Powys residents are:
County Hospital in Hereford
Bronglais Hospital in Aberystwyth
Princess Royal Hospital in Telford (these services are due to move to Shrewsbury as part of the reconfiguration of hospital services in Shropshire)
Morriston Hospital in Swansea
Prince Charles Hospital in Merthyr Tydfil
A review of stroke services in Herefordshire and Worcestershire is currently under way. This includes the stroke services provided at County Hospital in Hereford. They are looking at the best way to deliver quality stroke services, including for the patients they serve in Powys.
They have developed a view of how these services could be delivered in future. This is explained in the Issues Paper and summarised in the narrated presentation.
These proposals do not affect specialist stroke services at the other hospitals listed above. They also do not affect our local community services, or our inpatient stroke rehabilitation services in Brecon and Newtown.
The Issues Paper is available in Welsh and Easy Read or if you would like it in another language or format please contact the Herefordshire & Worcestershire engagement team at hw.engage@nhs.net
How to share your views with the Herefordshire and Worcestershire Stroke Services Review:
As part of this engagement, an online event will take place at 5.15pm on Thursday 10 November 2022. The event will take place using Microsoft Teams Live and you can book by clicking on this link.
In addition to responding directly to Herefordshire & Worcestershire, you may also want to share your views with us (Powys Teaching Health Board), and with Powys Community Health Council which is the statutory independent body to represent the public interest in the NHS :
The engagement period will close on 11 November 2022.
This information is being shared on behalf of Herefordshire and Worcestershire Integrated Care System (ICS). More information about the ICS and about this review is available from their website at https://www.hwics.org.uk/get-involved/involvement-opportunities/stroke-services
Last updated 20/09/22