Individual Patient Funding Requests (IPFR)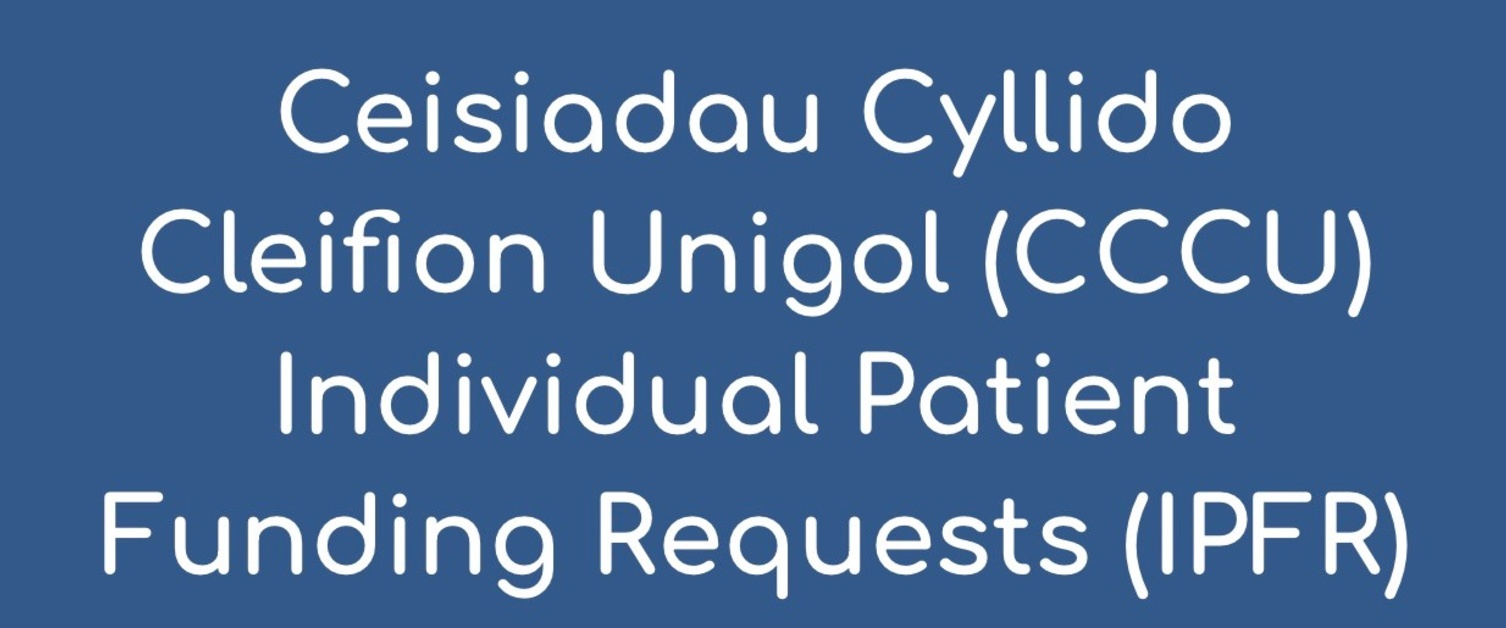 Some treatments may not be routinely available on the NHS, or may fall outside existing NHS contractual arrangements, but patients who might get particular benefit can still access the treatment through a process called Individual Patient Funding Requests.
Funding requests can be made by a GP and/or consultant to an Individual Patient Funding Request panel. Decisions made by Individual Patient Funding Request Panels are determined on the information provided by the GP and/or Consultant to demonstrate the significant clinical benefit expected from the treatment for that particular patient and whether the cost of the treatment is in balance with the expected clinical benefit.
More information is available from the Welsh Health Specialised Services Commissioning website.