About PTHB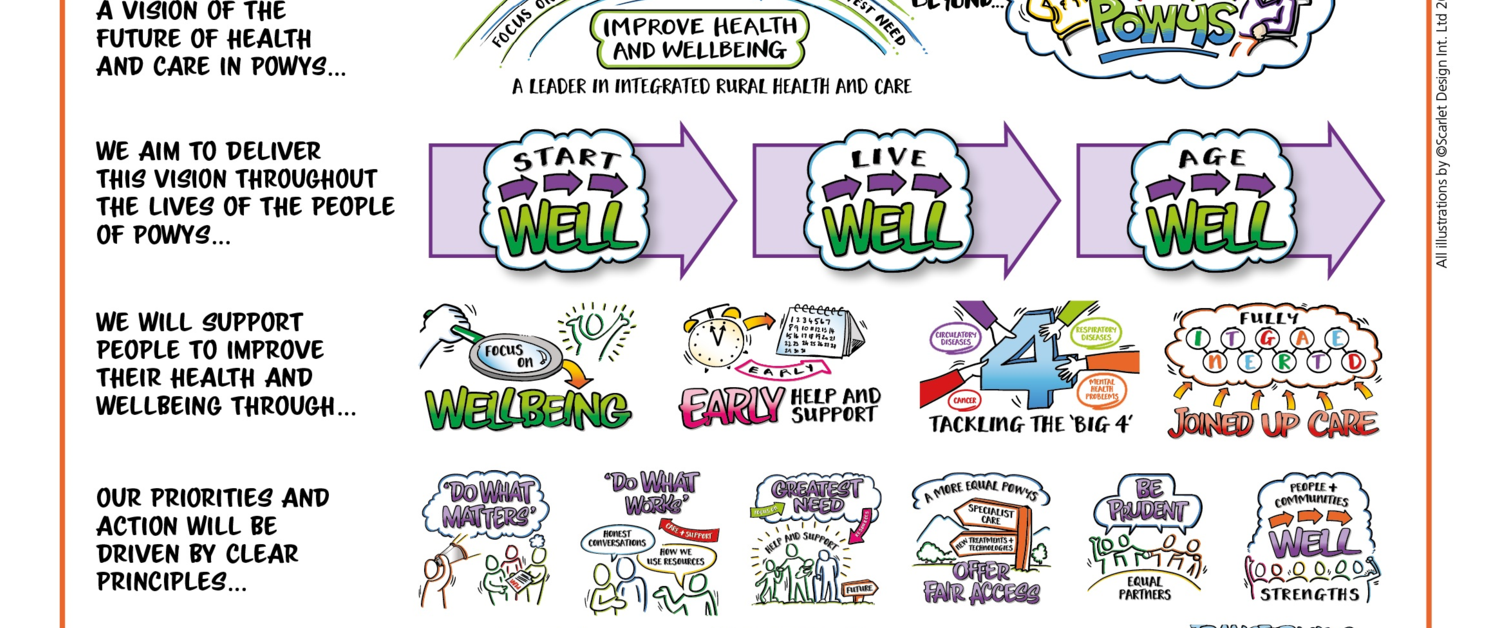 What makes Powys so positively different?
Powys offers a unique and empowering work environment different from any other health board in Wales. We don't have a district general hospital in Powys, but we do have a network of community hospitals, local primary care teams, visiting consultants and specialists, social care and voluntary organisations who all work together to provide a wide range of health services in our local communities.
We also commission services from other Welsh Health Boards and English NHS Trusts, many of which are provided in Powys, with the rest provided at neighbouring hospitals in Wales and England. We are very much a primary and community care-led organisation, committed to bringing care closer to home for people in Powys, but with a strong track record of commissioning and partnership working.
Where could you work in Powys?
Covering approximately a quarter of Wales, or nearly 2000 sq. miles, Powys is the largest county in Wales: from Ystradgynlais and Crickhowell in the south of the county to Machynlleth and Llanfyllin in the north of the county.

We have 9 community hospitals, and an integrated health and social care centre at Builth Wells, as well as clinics and services across the county.
We work closely with Primary Care services in Powys
What jobs could you do in Powys?
These are just some of the jobs you could do in Powys:
Administration
Allied Health Professions
Ambulance Service (employed by Welsh Ambulance Services NHS Trust)
Audiology
Clinical Support Staff: includes Health Care Support Workers
Dental Team
Dietician
Estates
Health Informatics: includes ICT and Information Management
Hotel Services: includes Catering, Portering and Housekeeping
Management
Medical Staff: in Powys we specialise in Care of the Elderly, General Practice, Child Psychiatry, Paediatrics, Psychiatry and Public Health
Midwifery
Nursing: including Adult Nursing, Childrens Nursing, Mental Health and Learning Disability as well as Community Nursing, Practice Nursing, Health Visiting and School Nursing. We also have a range of Specialist Nursing services.
Occupational Therapy
Operating Department Practitioners
Pharmacy
Physiotherapy
Podiatry
Psychological Therapies
Radiography
Speech & Language Therapy