100,000th vaccine dose delivered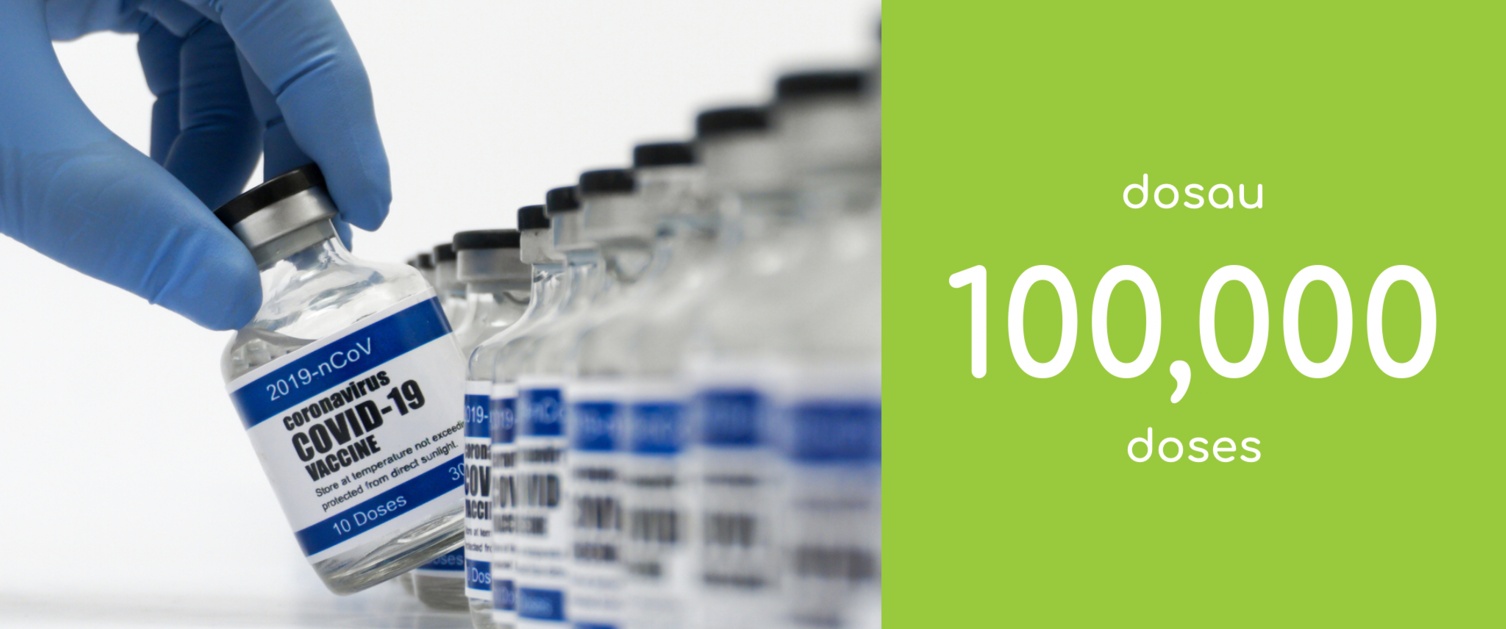 The county's vaccination programme reached a major milestone on Saturday when the 100,000th dose was delivered.
This includes over 76,000 first doses and over 24,000 second doses. 91% of people in Priority Groups 1-9 have taken up their invitation, and this already represents 65% of the total 18+ eligible population in the county.
Anyone aged 50+, adults with underlying health conditions, unpaid carers and frontline health & care workers can fill in a Priority Access Form so that we can fast-track them to an appointment.
Anyone's aged 40-49 can join our reserve list.
More information about vaccination in Powys is available from the vaccination section of our website.
Thank you to everyone involved.