A Powys mum has shared her COVID vaccination story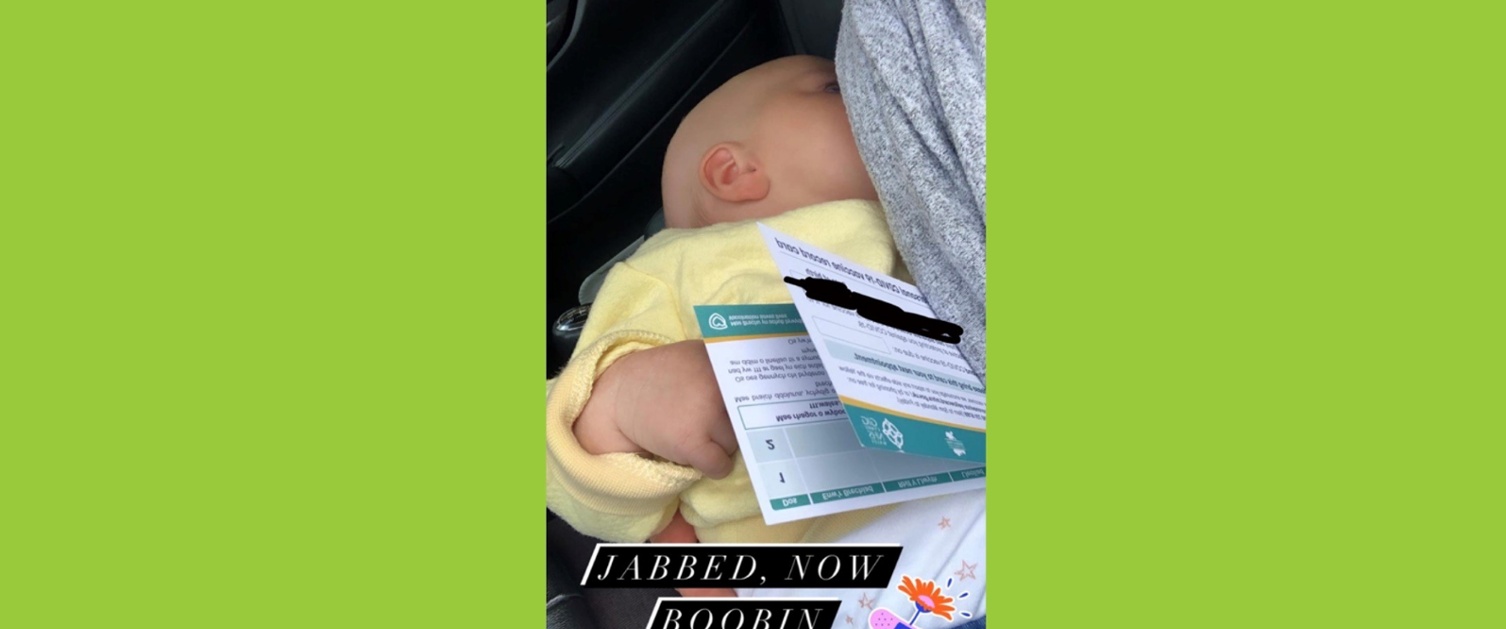 COVID-19 Vaccination is available if you are pregnant or breastfeeding.
You can request your first dose any time by completing our online form at https://pthb.nhs.wales/find/priority-access
Here is one Powys mum's story:
"I knew I wanted to have my vaccination soon after having my baby, not just to protect me, but to offer her some antibodies and immunity as well through breastmilk. Knowing that the vaccine has been confirmed as safe to use in pregnancy and breastfeeding mothers by the JCVI (Joint Committee on Vaccination and Immunisation) was a great reassurance.
"Booking my COVID vaccination was so easy and simple, I registered my details on the Powys Teaching Health Board website, and received a call from the hub offering me my vaccination. The process was very straightforward, and the vaccination centre in Newtown was so efficient and welcoming.
"My partner came with me and waited in the car park with baby, but I was pleasantly surprised when chatting with the nurse as she said I was more than welcome to bring her with me and to bring her in with me when I come for my next jab!
"The only side effect I experienced was a slightly achey arm for the first 24hours, a small price to pay against the risk of being very unwell with COVID.
"Breastfeeding already has so many benefits for both mum and baby, and having the COVID vaccination adds to the benefits provided. I would urge anyone undecided about having the vaccine to have a chat with their midwife/ health visitor and to research for themselves to make an informed choice."
Information about COVID-19 Vaccination, Pregnancy and Breastfeeding is available from our website.