Provision of Minor Injury Unit Services in Gwent - Engagement Under Way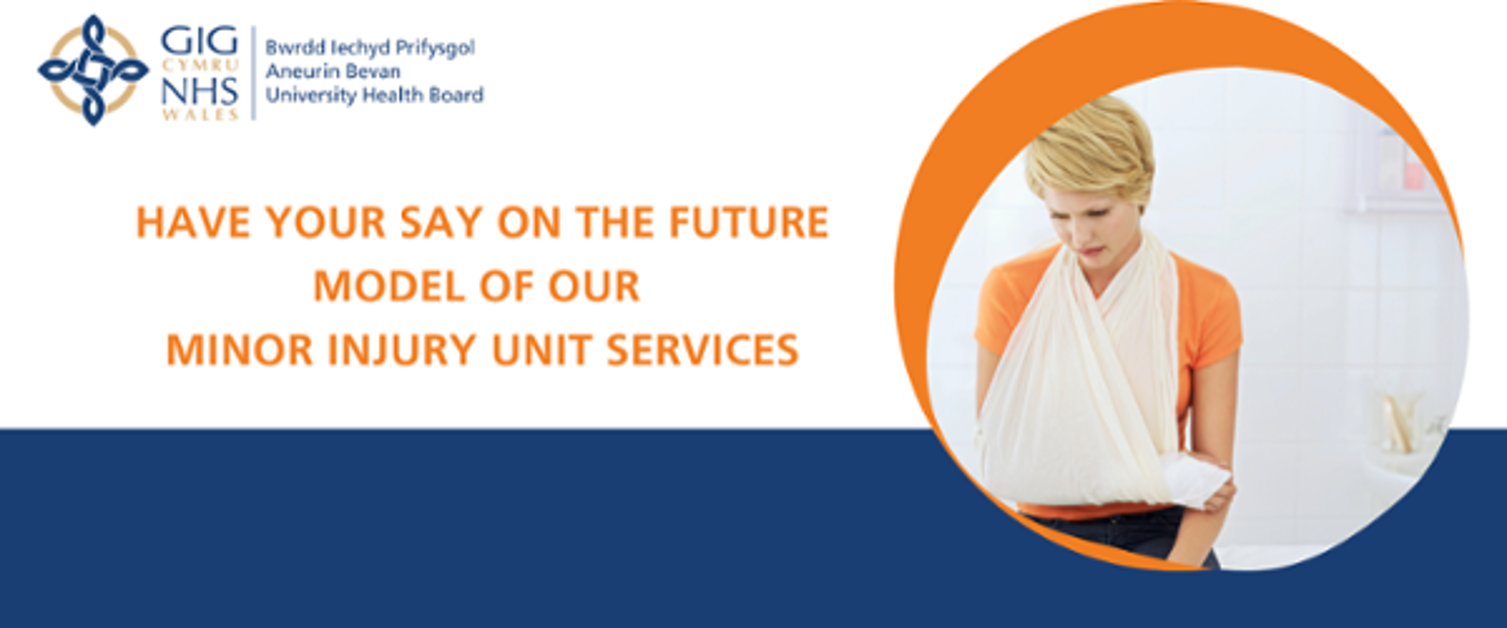 Do you use minor injury services in Abergavenny?
This information from Aneurin Bevan University Health Board (ABUHB) may be of interest.
Engagement on the future provision of minor injury services across Gwent is under way until 1 December 2023.
Find out more below and from the Aneurin Bevan University Health Board website.
---
Aneurin Bevan University Health Board is responsible for all health services across the former county of Gwent (including the local authority areas of Newport, Caerphilly, Monmouth, Torfaen and Blaenau Gwent).
The Health Board maintains a number of Minor Injury Units (MIUs) which are part of the overall urgent care service. MIUs are nurse-led units which treat injuries that are not life nor limb-threatening. They are part of an overall model of care whereby the Grange University Hospital (GUH) near Cwmbran delivers emergency treatment and the enhanced local general hospital (eLGH) network delivers minor injury services.
The MIU service is led and delivered by specialist-trained Emergency Nurse Practitioners (ENPs), who are able to work independently and treat a range of injuries in both adults and paediatrics at each MIU site.
The following has been produced to provide information about MIU services within the Health Board, to advise of recent issues experienced by the service and to set out proposals for how these services could be delivered in the future. It is important that everyone who has an interest in MIU services has an opportunity to understand the proposals and to let us know their views.
To ensure the public can consider this proposal, the Health Board is working closely with Llais (formerly known as Aneurin Bevan Community Health Council) and a period of public engagement has been arranged, running from Monday 11th September until Friday 1st December 2023.
How can people make their views known?
Views can be shared by any of the following means:
Survey:
Complete their survey https://forms.office.com/e/16ambYxmea
Find out more from the Aneurin Bevan University Health Board website.