Bevan Commission seek public view on the future of health and social care in Wales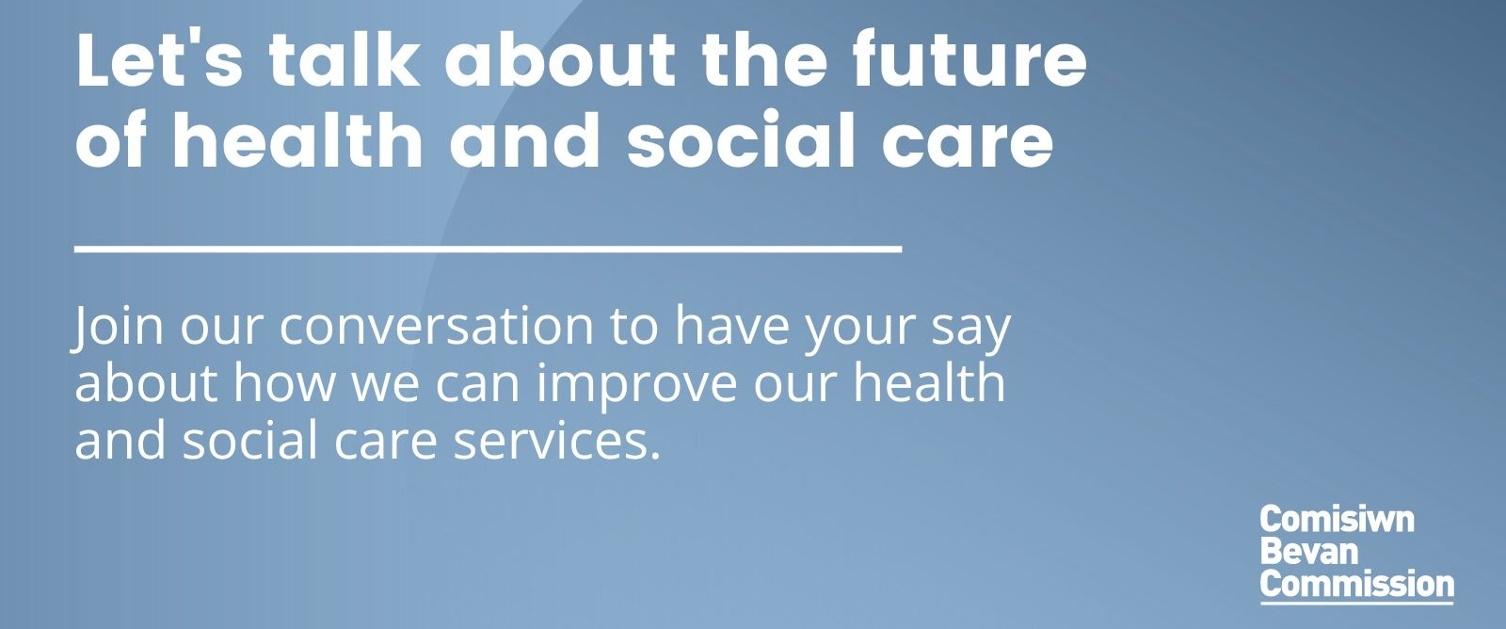 Take part in a conversation about the future of health and social care in Wales
What is working well?
What needs to change?
How can make things better?
Join us on the Tuesday 3 October at Theatr Brycheiniog in Brecon to have your say.
This event will be delivered by the Bevan Commission, Wales' leading independent health and care think tank. During this event, we will talk through the challenges that the health and social care sector is facing, and your thoughts on how things could be improved and sustained in the future.
The Bevan Commission will use the views and ideas from these conversations to produce a national report for Welsh Government and a local one for each Health Board in Wales, making recommendations about what needs to change. The Bevan Commission is an independent and trusted voice in Wales and this report will influence how leaders make decisions.
Everyone is welcome to this informal and interactive event, including those who work in health and social care.
Refreshments will be provided.
To book your place at this event, please follow this link: Conversation with the Public: Brecon Tickets, Tue 3 Oct 2023 at 10:30 | Eventbrite
Alternatively call 01792 604630 or e-mail bevan-commission@swansea.ac.uk
If you can't join this event, you can take part in our national online conversation event on 07/11/2023 by calling 01792 604630 or e-mailing bevan-commission@swansea.ac.uk, or visiting Conversation with the Public: National Online Conversation Tickets, Tue 7 Nov 2023 at 18:00 | Eventbrite
Released: 14/09/2023