Care Home residents receive vaccination in all parts of the county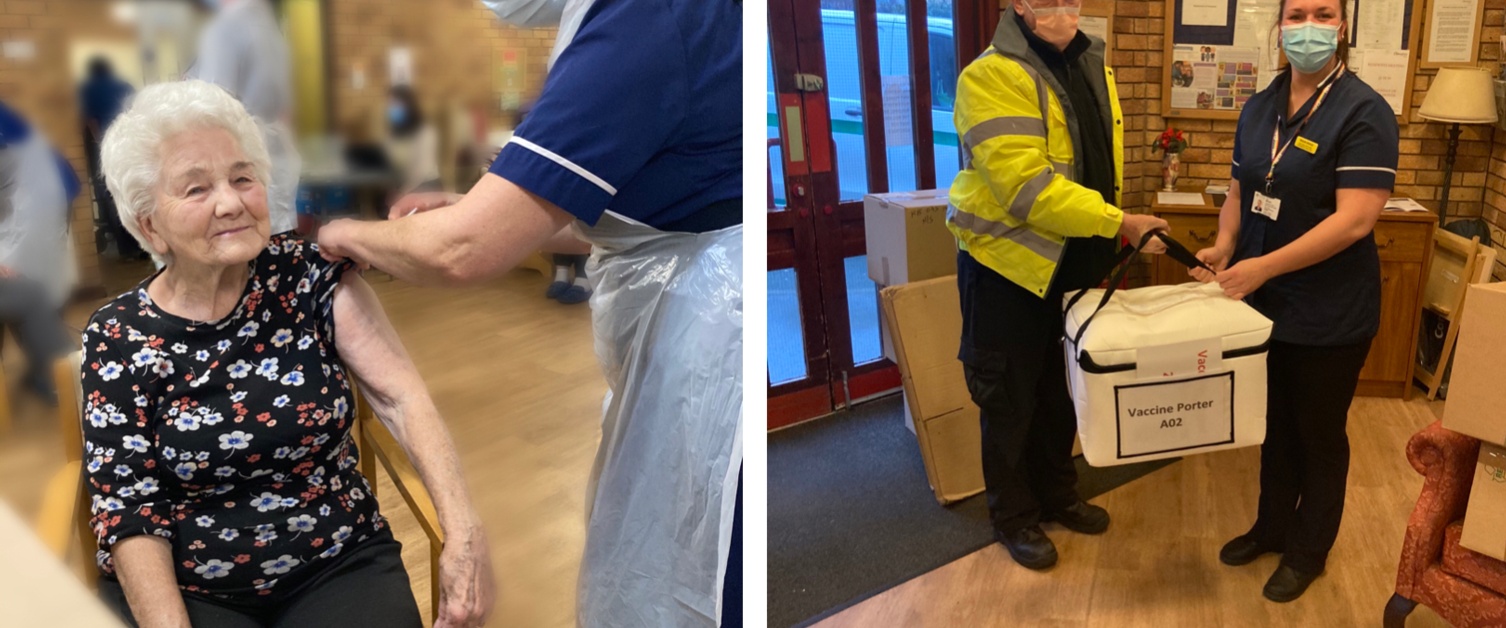 Our team is visiting care homes across the county to provide COVID-19 vaccination.
Newtown District Nursing Team visited Plas Cae Crwn and Bethshan on Tuesday, with COVID-19 vaccination provided to 56 residents.
The majority of Powys residents of care homes for older adults will have received their first dose vaccination by the end of this week*.
Our thanks go out to all of our staff who are working so incredibly hard across the county to bring the COVID vaccination to as many people as possible as quickly as possible.
This is a huge undertaking involving staff from across all disciplines and departments.
We know how keen people are to be vaccinated and ask you to bear with us. We are experiencing very high call volumes to our call centres and are booking people in as quickly as we can. If your call is disconnected this is because all lines are busy, please do call back.
More information about COVID-19 vaccination in Powys is available from our website at https://pthb.nhs.wales/coronavirus/covid-19-vaccination/
Please wait to be contacted to be invited for your vaccination, and only attend with a confirmed appointment.
Invitation letters are currently being issued based on the national priority list, beginning with invitations to people aged 80 and over.
Everyone aged 80 and over (around 10,000 people) registered with a Powys GP should receive their invitation letter by the end of next week.
Please don't contact your GP, pharmacy, health board, hospital or local authority about an appointment, except in response to a direct invitation.