Care Home vaccinations begin in Powys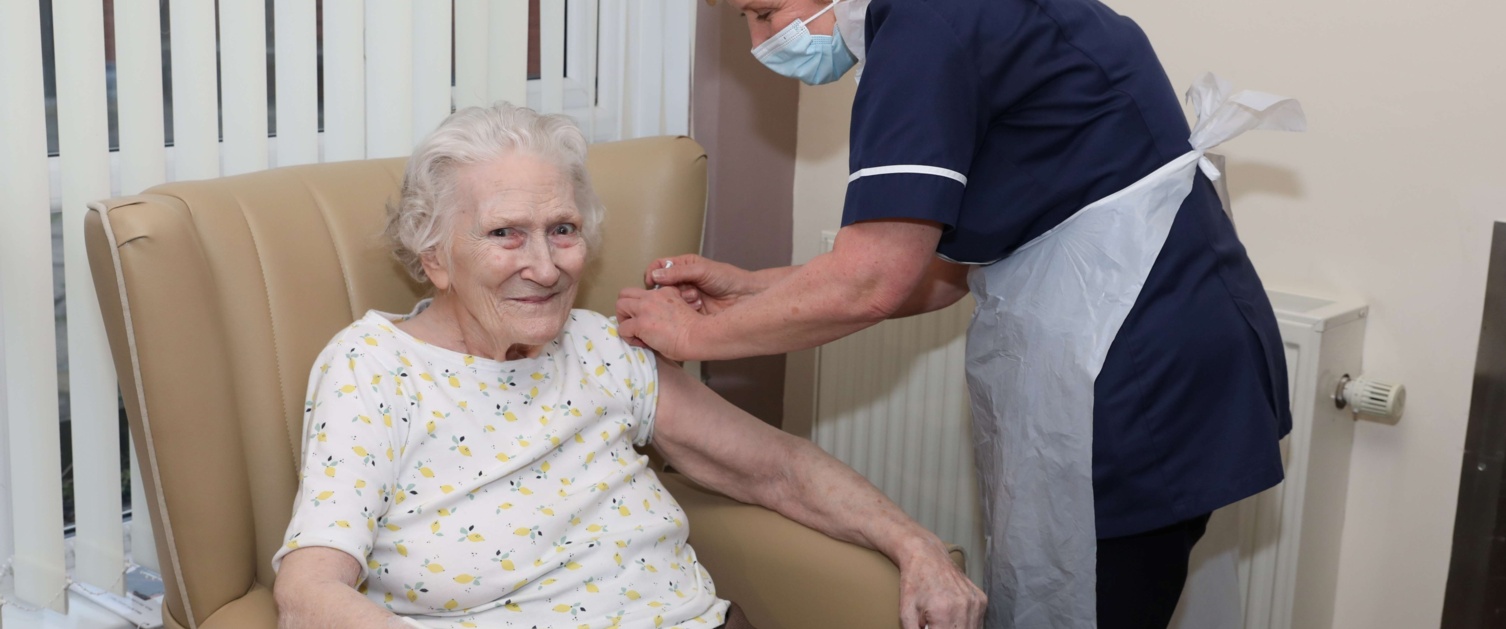 Care Home vaccinations begin in Powys
Today, 6 January 2021, Crosfield House in mid-Powys saw the first care home residents in the county receive their COVID vaccine.
The 48 people at the care home in Rhayader were vaccinated using the Oxford-AstroZeneca vaccine which became available for use this week.
This marks the beginning of a process to vaccinate all care home residents in Powys by 16 January.
The son of an 86-year-old care home resident has spoken of his massive relief after his mum was among the first in Wales to be given the to protect her against the deadly Coronavirus.
Mary Willis, 86, who celebrated her birthday on Tuesday, was one of those to receive the vaccine and her son said: "My mum went into Crosfield after a fall and the care home have been brilliant.
"She's almost back to her old self and we're just so relieved she's been vaccinated.
"She's been very keen to have the vaccine and is a firm believer in its benefits and hopefully it will provide some protection for everyone from this deadly virus.
"She is making a good recovery from her fall but because of lockdown restrictions she can't be measured for a wheelchair or have tests on her hearing or eyesight but hopefully this vaccine will allow that to happen.
"It also means that we can maybe look forward now to her being able to come out for the day and hopefully next December we'll all be able to sit round the table to a Christmas dinner.
"That's down to the vaccine and I'm absolutely delighted that my mum has received it this week and I very much hope and believe it will allow us to get back to something like normal.
"It will be nice to plan ahead for the future and the vaccine is key to that – it gives us all something to look forward to."
The vaccine was administered by a team of six nurses from Powys Teaching Health Board and the Manager of Crosfield House, Wayne Rees, said:
"Powys Teaching Health Board and the local authority have been great during the pandemic and our staff were all vaccinated in early December.
"These last 12 months have been very challenging. It's taught me a lot and it's taught the staff a lot and I really can't praise them highly enough. They've all really pulled together."
Tomorrow a further 11 care homes and over 250 residents will receive their vaccinations and the other homes in Powys will receive theirs by the end of next week subject to eligibility.