COVID-19 Testing Heroes: Powys Testing Service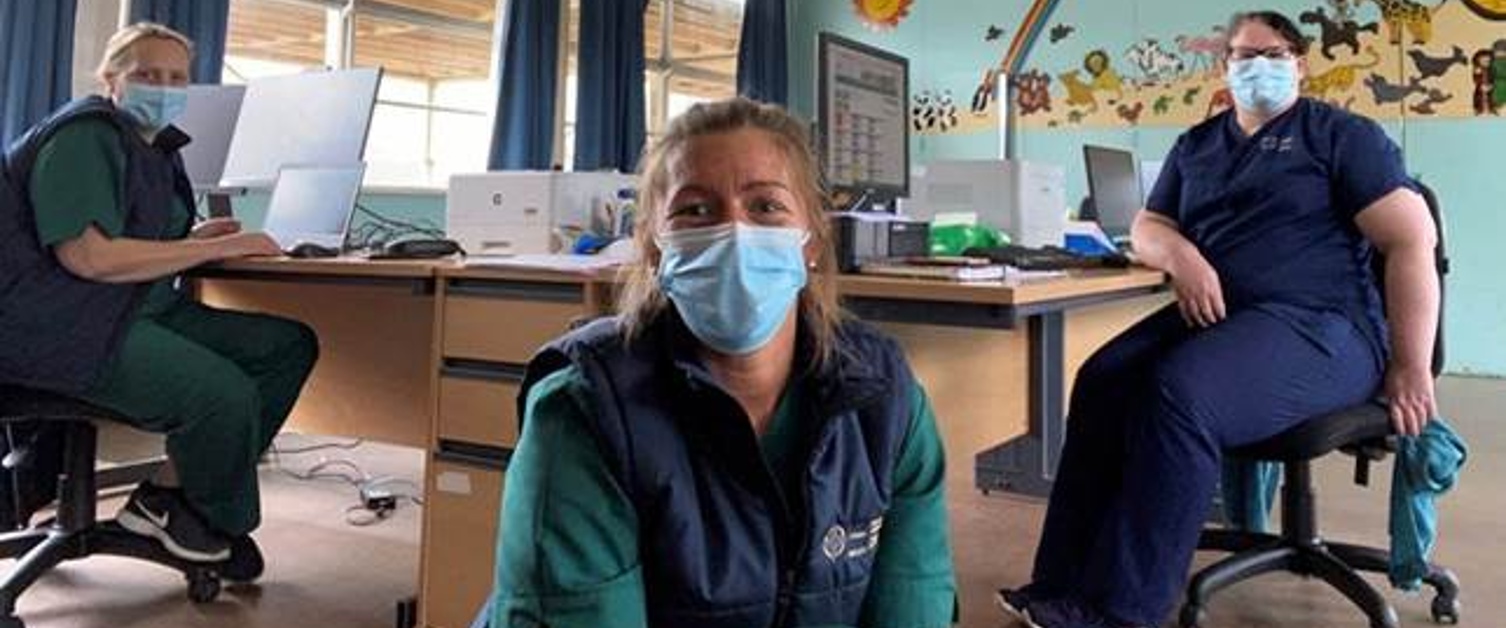 The Powys Testing Service has been testing Powys staff and residents since the beginning of COVID-19. Powys residents have had nearly 60,000 tests, identifying 4,205 cases to date. Roughly translated, this means that for every 15 tests, one was a positive COVID-19 case.
In March 2020, the need for testing was quickly identified as a vital part of the fight against COVID-19. A Testing Service was rapidly established in Powys, with the service initially staffed by redeployed PTHB staff with amazing support from our military colleagues. However, as we started to learn more about the pandemic, it was clear that testing would need to continue and a dedicated team would be needed.
Claire Preece, Powys Teaching Health Board's Service Manager & Clinical Lead for Test Trace Protect said:
"The Test Trace Protect Programme has helped to Keep Powys Safe throughout the pandemic. Although confirmed coronavirus cases are currently low, testing still has a crucial role to play in the fight against COVID-19.
"Testing is the first step in the Test Trace Protect process. By testing we can collect data, which means we can map the spread of the disease - and it helps us know when restrictions can be lifted. Testing identifies the type of virus, and is used to develop vaccines.
"By testing we can identify those with COVID-19 and save lives by working with the Contact Tracing team to stop the spread to others. Finding out if people have COVID-19 also means they can get help sooner and hopefully prevent a more severe or extended illness. Without testing, we do not have data about the spread of the virus. This data gives us a clear understanding of COVID-19 so that we can Keep Powys Safe."
Thank you to everyone who continues to take up the offer of testing in Powys.
More information about testing is available from the Powys Teaching Health Board website at https://pthb.nhs.wales/find/ttp