COVID testing kit success to be repeated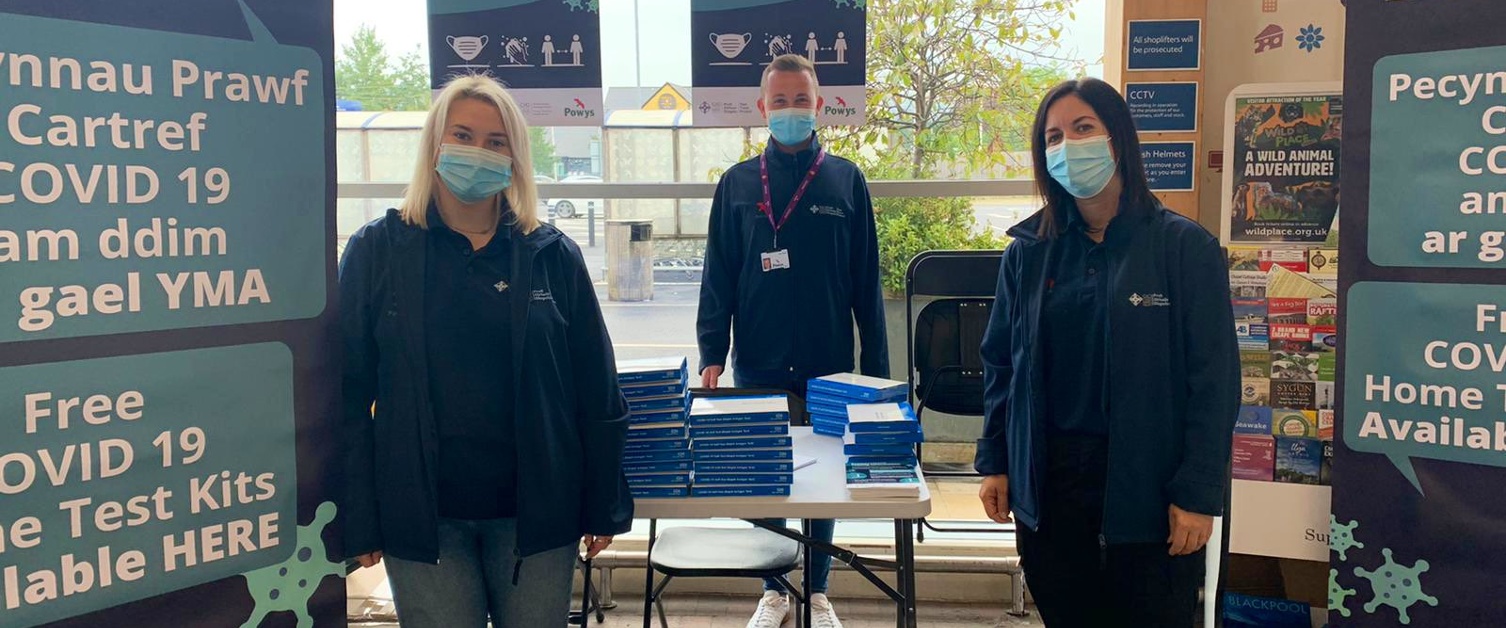 Following the successful distribution of COVID testing kits at supermarkets last month, the Test Trace Protect team will again be distributing COVID tests at supermarkets over the next couple of weeks.
The Test Trace Protect team in Powys is made up of a partnership between Powys Teaching Health Board and Powys County Council. Last month saw over 40,000 COVID tests distributed to Powys residents at supermarkets across the county.
Next week will see the team again travelling the county to distribute testing kits to help keep us safe.
The Lateral Flow Device (LFD) kits are specifically for people with no symptoms of COVID and help to identify those people in the community who may be carrying and spreading the virus without knowing it.
Pick up your test kit with your shopping and help protect yourself and those you care for.
The team will be found at:
Monday 15th November: Welshpool Tesco
Tuesday 16th November: Newtown Morrisons
Wednesday 17th November: Llandrindod Tesco
Thursday 18th November: Brecon Morrisons
Monday 13th December: Welshpool Tesco
Tuesday 14th December: Newtown Morrisons
Wednesday 15th December: Llandrindod Tesco
Thursday 16th December: Brecon Morrisons
Friday 17th December: Ystradgynlais Tesco
LFD kits are also available from your local library.
Published: 10/11/2021