Eye check-ups can help prevent falls in older people, says optometrist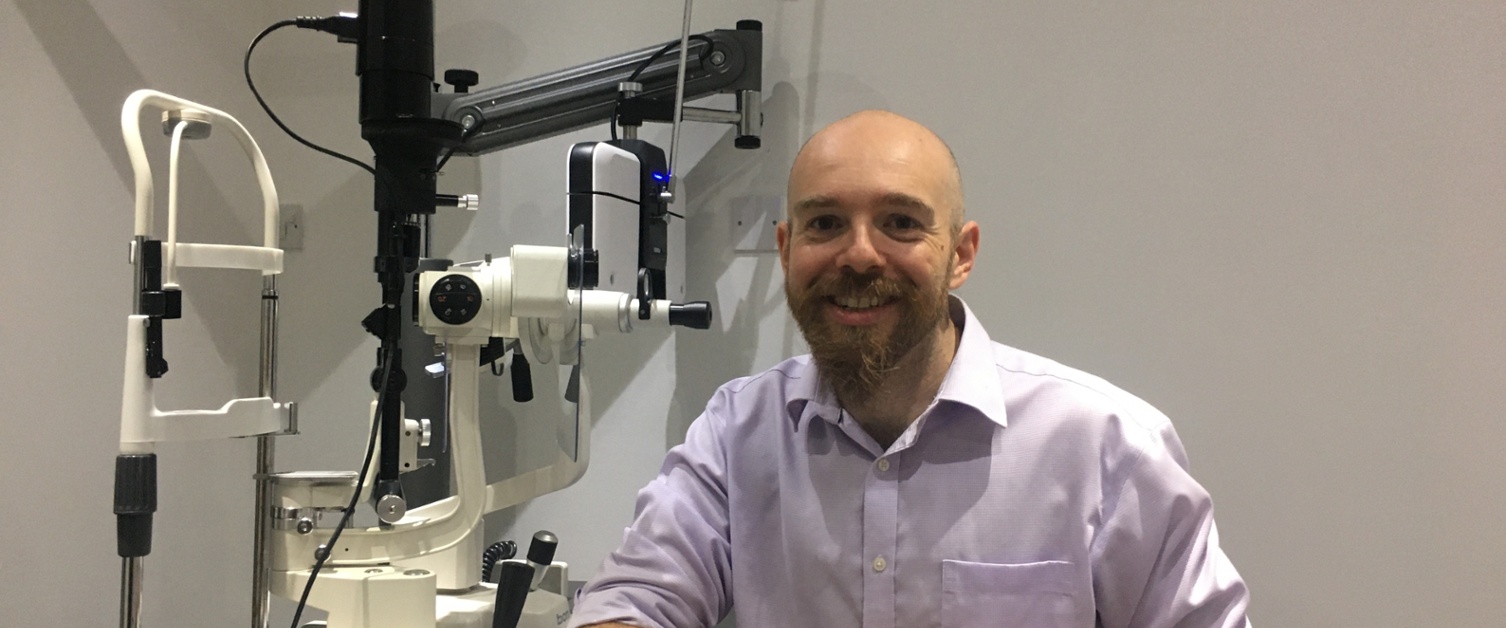 A leading Powys optometrist is asking the public to look out for eye problems among the older generation in a bid to help prevent falls.
The appeal is part of the Welsh Government's Help Us Help You campaign which is encouraging people to take preventative action to help avoid urgent medical care as the NHS recovers from Covid-19.
Paul Cottrell – the Professional Lead for Optometry at Powys Teaching Health Board – says:
"We need to raise awareness of the small signs that someone might be struggling with their vision. These can include tripping over because someone has misjudged the step edge or kerb or that they've missed the cup when pouring a kettle. Another sign of an eye problem is struggling to fill out forms, misreading the post or maybe burning or scalding yourself while cooking.
"By keeping our eyes open for these little clues, we can all play our part in helping older people stay safe within our communities. And if someone has been wearing the same pair of glasses for a long time, it's worth checking to see that they are still up to date.
According to the optometrist, the early detection of eye conditions such as glaucoma and cataracts can often mean they are easier to treat while regular eye check-ups can also avoid falls:
"Eye impairments play a significant role in falls among older people," adds Cottrell. "So if you notice any small signs that a friend or a family member may be struggling, it is a good idea to book an appointment with an optometrist. It might help prevent a nasty fall and a lengthy hospital stay."
The College of Optometrists has reported that, across the UK, falls are the most common cause of hospitalisation for people aged over 65, and of accidental death in those aged over 75.
Age Cymru's chief executive, Victoria Lloyd says: "Deteriorating eyesight is one main causes of falls amongst older people. Failing eyesight can make it more difficult for older people to detect, for example, the depth of a step or any contrasts in services such as walking from a dry surface to a wet one. It can also make it more difficult to spot potential trip hazards such as broken paving slabs. I would, therefore, urge older people across Powys to arrange regular eye check-ups and reduce the risk of falling."
Wales' Eye Health Examination Wales schemes provides free urgent eye care for all patients at your high street optician and people over the age of 60 can access free routine eye tests to ensure that all is well. Opticians are operating in a Covid-safe way with socially distanced appointments.
You can find your nearest NHS optometry services on the NHS 111 Wales website.