Keeping in touch with loved ones helps people in Powys stay upbeat during pandemic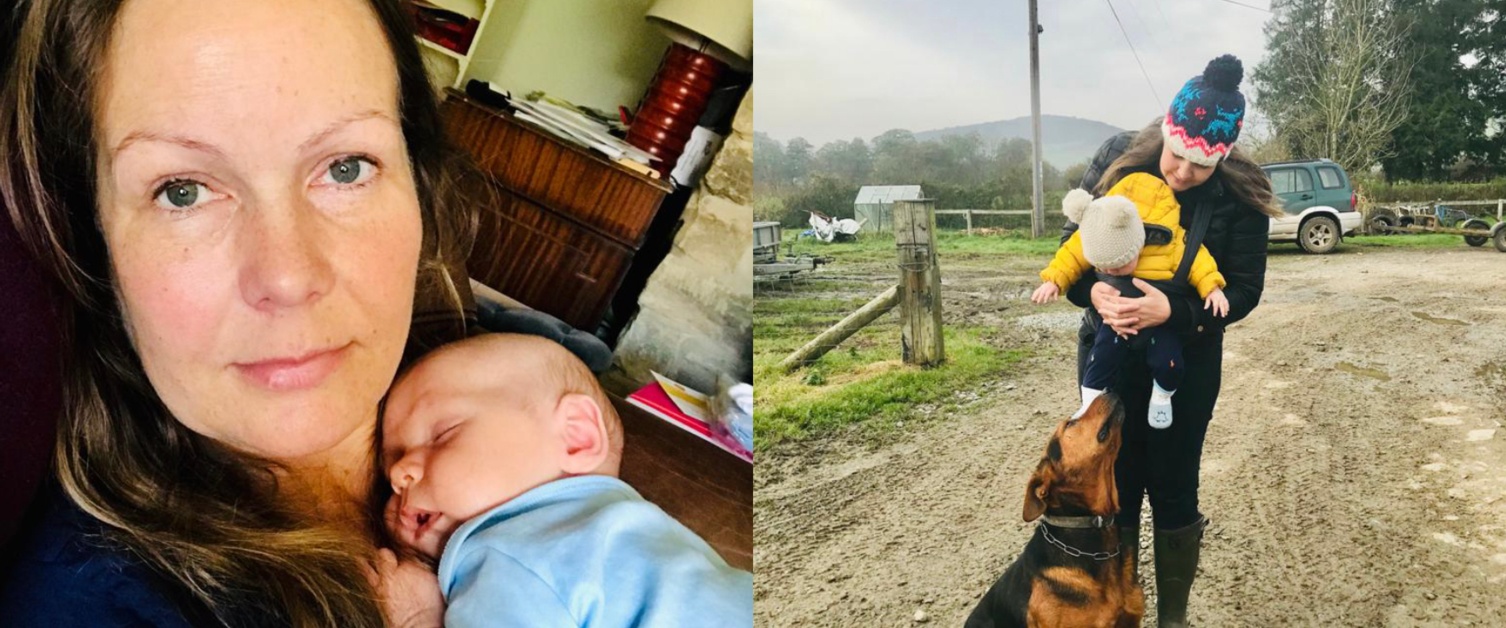 People throughout Powys are keeping in touch with friends and family and turning to exercise to stay positive through lockdown.
According to a recent YouGov survey, over a third of people in mid Wales (35%) said that speaking to loved ones on the phone or video calls had helped sustain or improve their mental health since the start of the pandemic, even though they haven't been able to see them in person, while 34% said that taking regular exercise and making efforts to be more active had made a big difference to their mood.
The findings come as the Welsh Government is encouraging people to 'help us help you' by practising self-care and adopting small changes to help protect and improve their mental well-being, particularly at a time when levels of anxiety are higher than usual.
Nearly one in three people in mid Wales (31%) attributed their sustained or improved mental health to sticking to a routine and almost one in five said it was down to having a better work/life balance (19%).
The research also found mid Wales to be the area of the country where the highest percentage of people said their mental health had improved or stayed the same during the pandemic, recording a response of 47% compared to the all-Wales average of 42%.
Joy Garfitt, Assistant Director of Mental Health Services at Powys Teaching Health Board, said:
"There are lots of really helpful resources and services still operating across Powys throughout the pandemic helping people to feel connected and stay positive, including online therapy courses such as SilverCloud Wales and telephone befriending services.
"Through the Help Us Help You campaign, we want to highlight the various different ways that people who are struggling can feel supported and can still access the best help within the local community, while also allowing our doctors and nurses to focus their efforts on those people who have physical or mental health concerns that need their intervention."
The Welsh Government spends more on mental health than on any other aspect of the NHS, with more than £700m invested annually. This has been supported by additional funding of almost £10m in a range of initiatives including SilverCloud, the CALL mental health helpline and the BEAT eating disorders helpline, all of which are easy to access and don't need a referral from a GP.
Professor Jon Bisson, Deputy Director of the National Centre for Mental Health (NCMH) and Director of Traumatic Stress Wales, said: "This is a difficult time for everyone and people will respond to their experiences in different ways. With the vaccines beginning to be distributed, we will all be experiencing a mix of common, normal reactions, which may include positive emotions such as a feeling of togetherness and hope, along with negative emotions such as anxiety and lowered mood.
"There are several important ways to help reduce the risk of developing mental health consequences due to the COVID-19 pandemic. Eating healthily, taking exercise on a regular basis, keeping regular sleeping patterns, establishing a good structure for our days, and engaging in relaxing activities are always important to promote health and wellbeing.
"During this time of severe isolation for many, social support is a key part of staying well. Thankfully, we have lots of ways to maintain contact with people even if it can't be in person. Telephone and video calls are good ways to stay in touch and for us to feel supported."
The Help Us Help You campaign has produced these tips for protecting your mental health during lockdown:
Make sure you get enough sleep

Eat a balanced diet

Get regular exercise every day, either outside or via online exercise classes

Set a daily routine to provide structure to your day

Set a to do list, with easily achievable goals

Stay in touch with people over the phone or internet

Keep taking any medicines that have been prescribed for you
Video calls with friends are helping one new mum in Powys feel connected
New mum, Clare Evans Jones, who is originally from Rhayader and now lives in Painscastle with husband Huw and 9-month-old son William, said that keeping in touch with friends and family had been particularly important for her as a new parent at home on the farm.
"William was born last May, during the first national lockdown, and while I've absolutely loved the whole experience of becoming a mum, it has been pretty lonely at times as Huw is out working on the farm all day. It's been particularly tough not being able to share important moments and milestones with friends and family. My mum and dad weren't able to see William in the flesh for weeks after he was born and even then, we had to be so careful with social distancing. I've been able to show him off to the wider family over video calls but it hasn't really been the same as seeing people face-to-face.
"I obviously haven't been able to get out to any baby classes and meet other mums so keeping in touch with friends over Zoom and WhatsApp has been a real lifesaver."
Clare, who has continued to run her estate and letting agency, Clare Evans & Co, from home throughout the pandemic, said that one connection in particular had helped her to stay positive and keep her spirits up. Twenty-five years ago, Clare spent a year living in France as part of her degree from Reading University. She met a group of friends there who have all stayed in touch over the years but never more so than during the pandemic.
"Back in 1995, I spent a year teaching English to college students in Limoges and met some incredible friends from different parts of the UK who were all doing the same thing in different schools. We have stayed in touch over the years but as we have all had families and moved to different parts of the world, it has been harder to stay in touch.
"This year, however, with everyone stuck at home with very few plans, we have taken the opportunity to have regular video calls to check in on each other and share lots of laughs and memories! While one of the group is only down the road in Hereford, another in Cardiff and one in Devon, the others are much further afield now, living in Australia and New Zealand, so finding a suitable time to call with the time difference has been a bit tricky.
"It's been so lovely to reconnect with those who are further away after all this time. It really has helped me through lockdown, particularly as most of them have had children some years ago and can share their parenting tips with me!"