Let's all play our part in tackling rising COVID-19 cases in Powys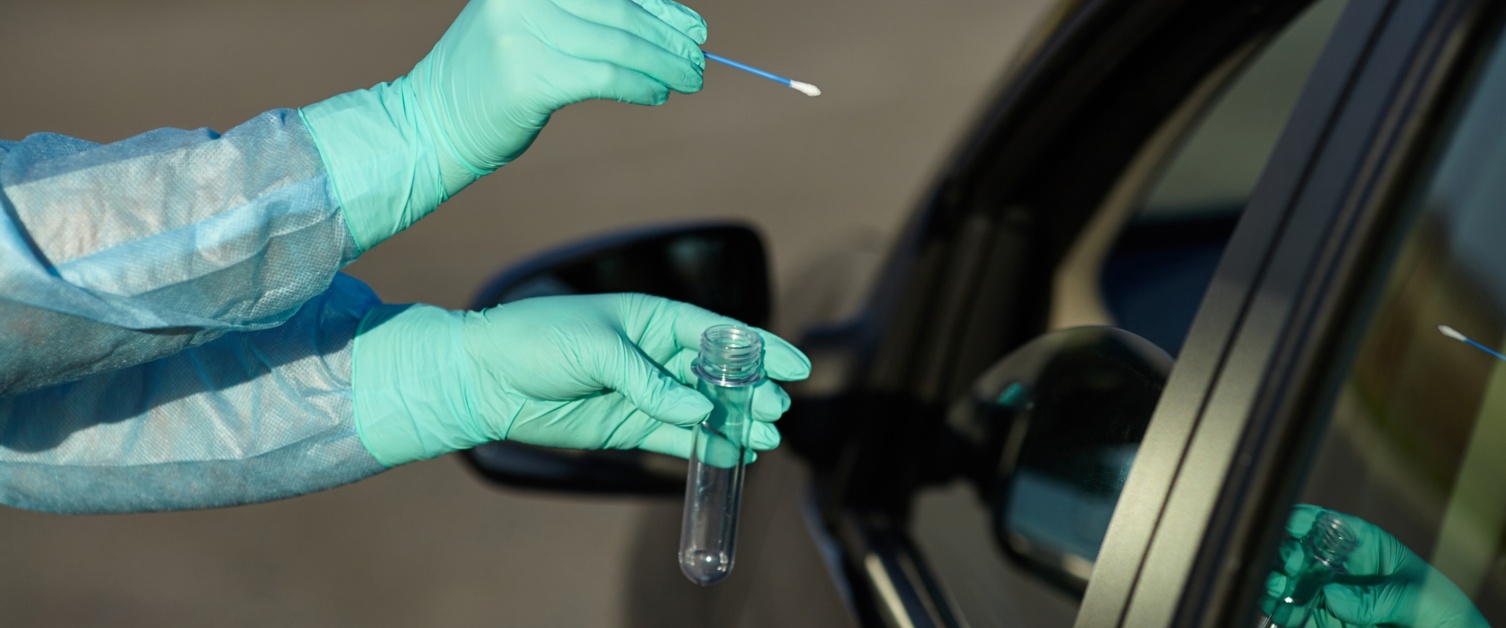 The number of positive cases of COVID-19 has been rising sharply in Powys in the last week. This has occurred at a time when cases have been falling elsewhere in Wales, ranking Powys as the third highest rate of positive cases of COVID-19 in Wales, and the highest percentage of tests returning a positive result.
This rise is cases has also coincided with the sombre news that over 200 people from Powys have now died following a positive test for coronavirus.
Stuart Bourne, Director of Public Health in Powys explains:
"The recent rise in the rate of cases is partly due to outbreaks of COVID-19 in specific settings across the county. Workplaces provide an opportunity for infection to spread, especially in settings where people work closely, where there is a high throughput of staff and where the environment may allow the virus to persist.
"It is vital that all employees in workplaces follow guidance around hand hygiene, social distancing and use of personal protective equipment (PPE) both in and out of the workplace to prevent outbreaks occurring. In particular, car sharing and congregating at breaks or at the start and end of shifts should not take place. If at all possible, people should be working from home.
"There is evidence that a new, more infectious strain of COVID-19 is circulating in Powys. The 'Kent' variant is now commonly being isolated in the test results of Powys residents. This is concerning because it is more easily spread and it is more likely that exposure to the virus will lead to infection.
"This is why it remains vital that we all continue to follow the advice to stay at home, follow social distancing rules and wear face coverings in indoor public places. Vaccination does offer the hope of a brighter future, but for now it is crucial that we continue to do all we can to protect ourselves and others from COVID-19. Remember - Hands, Face, Space."
Please remember, all of Wales is in lockdown (alert level 4) where people must follow national guidelines and:
stay at home

meet only the people you live with

work from home if you can

wear a face covering where required

wash your hands regularly

stay 2 metres from anyone you do not live with
Everyone should follow this guidance whether or not they have received COVID-19 vaccination.
More information about what we will all need to do at Alert Level 4 is available from the Welsh Government Website at What you need to do at alert level 4.
For more information about COVID-19 testing in Powys, visit the health board's website at www.pthb.nhs.wales/coronavirus/coronavirus-testing