Older People can take action today to protect their future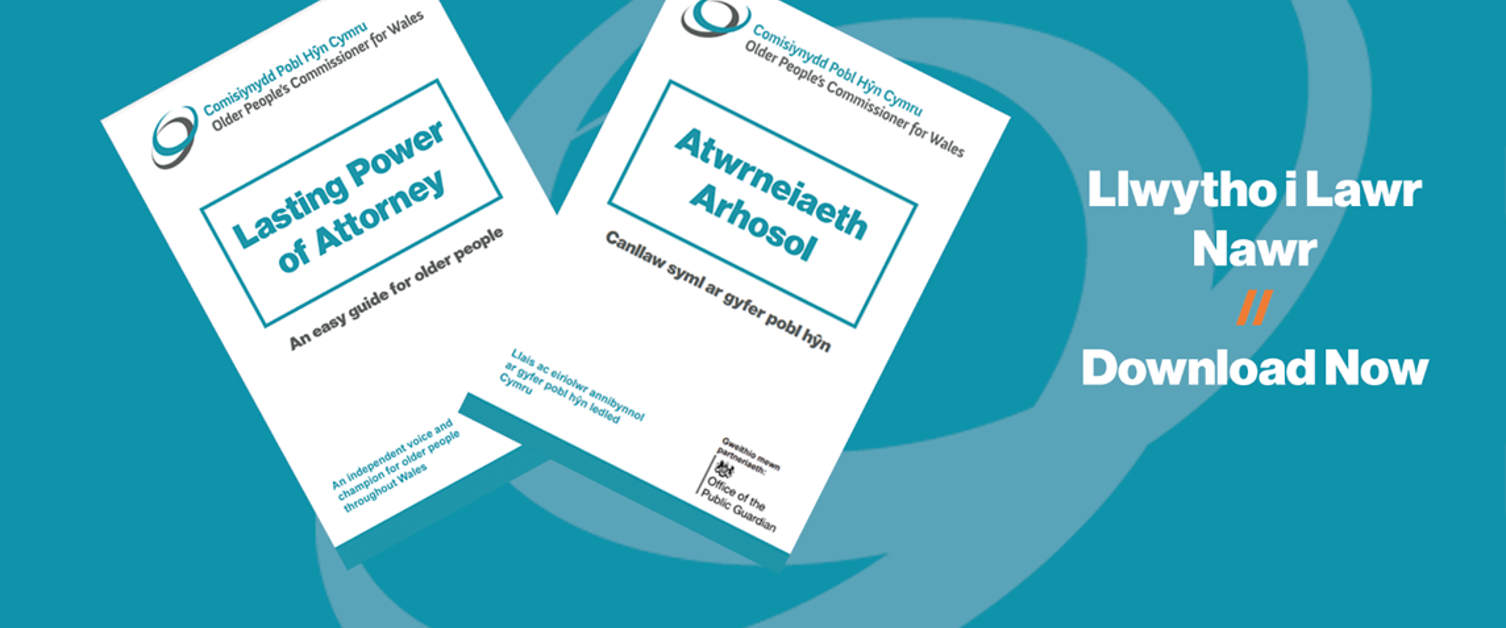 It's really important that older people have someone they can trust to make decisions about health and finances if they're no longer able to make these decisions for themselves.
Putting these arrangements in place with a Lasting Power of Attorney (LPA) can give peace of mind and helps people to stay in control.
The Older People's Commissioner for Wales and the Office of the Public Guardian have worked in partnership to develop an easy guide to Lasting Powers of Attorney (LPA).
The guide is intended to help people across England and Wales to better understand the importance of having a LPA to manage their finances, health and welfare. It also provides answers to frequently asked questions about LPA and can help to ensure that future decisions in relation to finances, health and welfare are safeguarded.
You can find the Guide at https://olderpeople.wales/resource/an-easy-guide-to-lasting-powers-of-attorney/.
Please do take a look and feel free to share this link with anyone who may find it helpful.