Powys crafters celebrate NHS75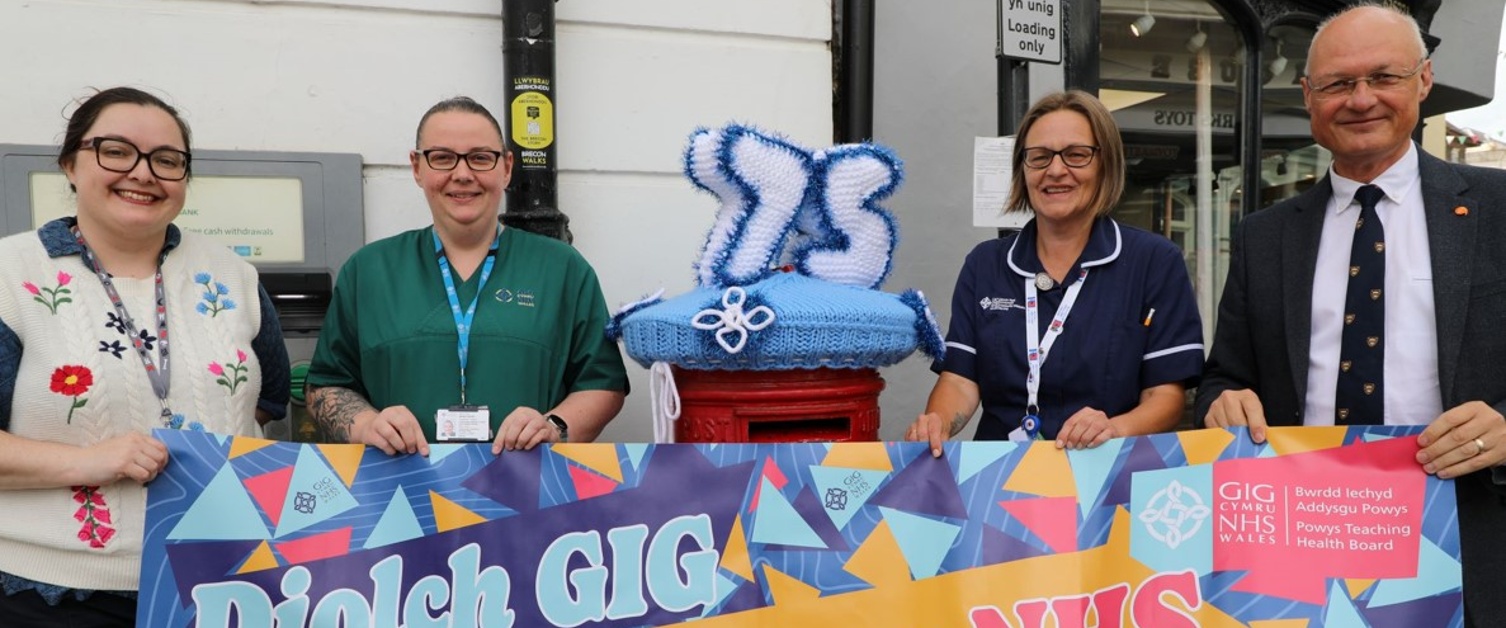 Crafters from north, mid and south Powys have been celebrating the 75th Anniversary of the NHS by knitting and crocheting 'postbox toppers'.
The groups have been taking part in the many celebrations to mark the milestone for the service which was created by Welsh MP Aneurin Bevan.
Newtown Knit and Natter, Woolly Wednesdays Builth Wells and y Gaer Knit and Natter Group (Brecon) created their wonderful designs and each one was unique.
The toppers have been unveiled in recent weeks by the health board's Interim Chief Executive Hayley Thomas, Chair Carl Cooper and Vice-Chair Kirsty Williams.
Hayley Thomas commented: "We are absolutely thrilled with the pieces of art that the crafting groups have created, they are such clever, inventive and beautiful pieces and we were delighted to unveil them to the public over recent weeks."
Ms Thomas added: "As a health board we recognise the value of local crafting groups as they provide friendship, a relaxing environment, help develop dexterity and are a real boost to people's wellbeing."
If you are interested in joining these crafting groups, Newtown Knit and Natter can be contacted via their Facebook page, Woolly Wednesday Builth Wells meet at the Greyhound Hotel every Wednesday evening at 7pm while the y Gaer Knit and Natter group meet at the y Gaer every Thursday at 11am.
When it was founded in 1948 by Welsh MP Aneurin Bevan the NHS was the first universal health system to be available to all, free at the point of delivery. Those principles remain as relevant, and valued, today as they did in the years after the Second World War.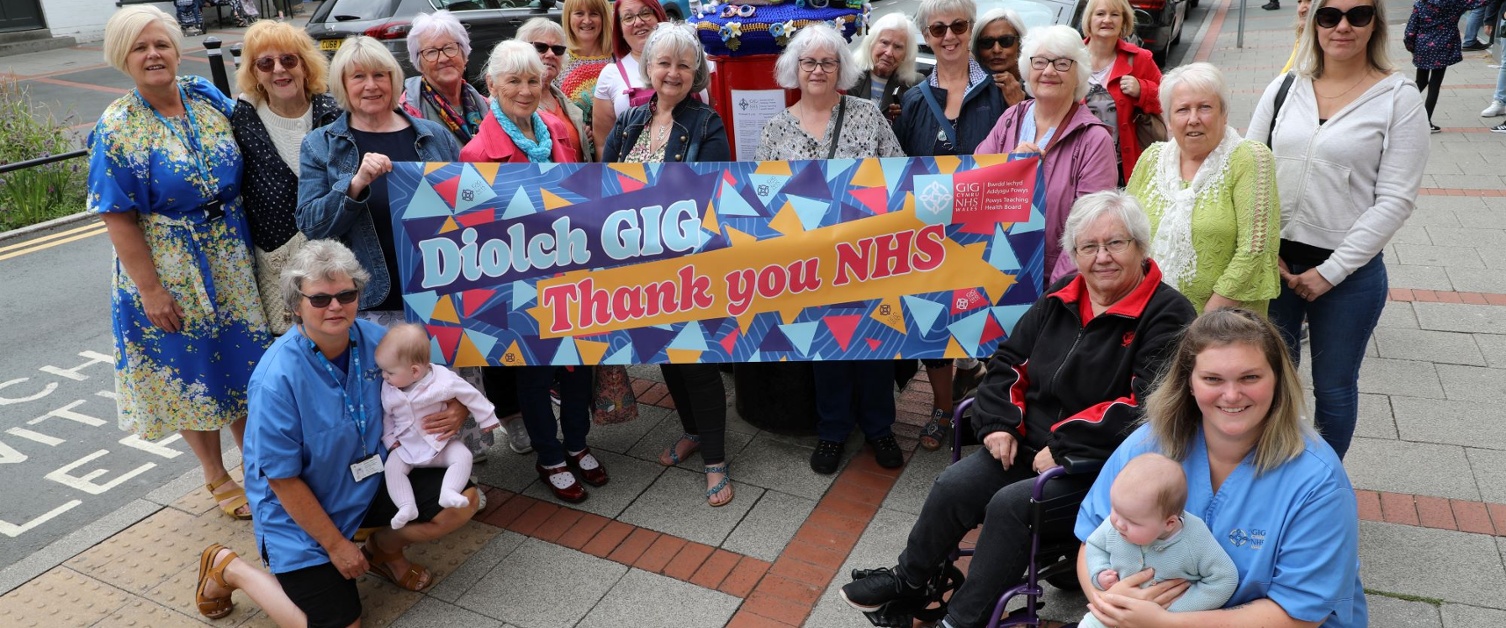 Health board staff joined with crafters from Knit and Natter Newtown for the unveiling.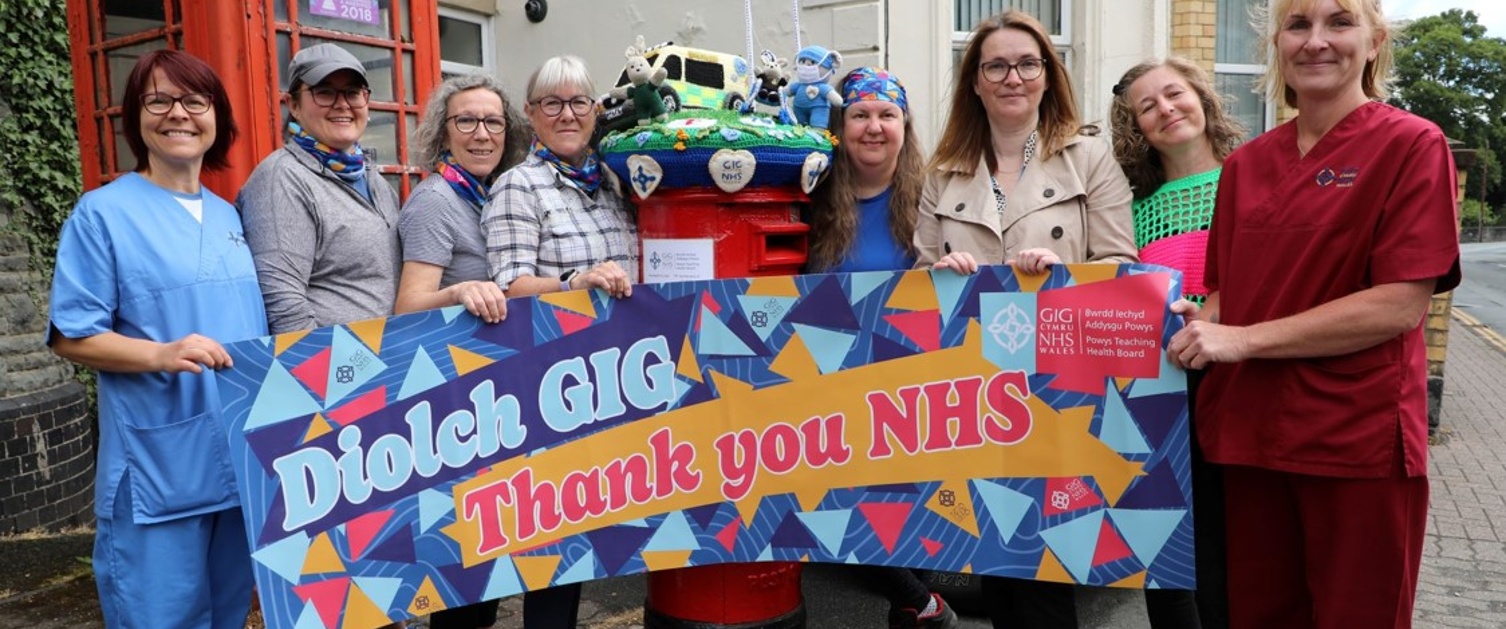 Vice Chair Kirsty Williams (3rd from right) joined with health board staff and the Woolly Wednesdays Builth Wells group for the unveiling.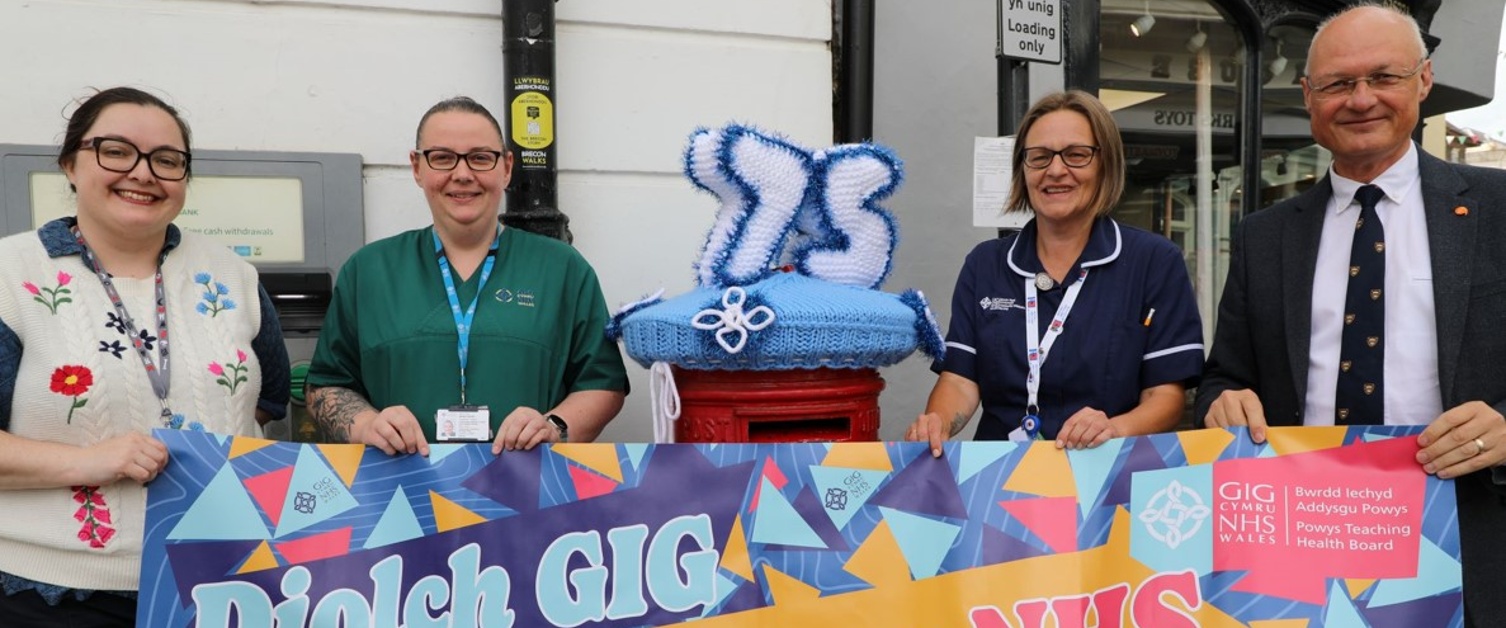 Health board Chair Carl Cooper (right) joined health board staff and Sian Pratten of y Gaer Knit and Natter Brecon for the unveiling
Published: 12/07/2023