Q&A session available to watch online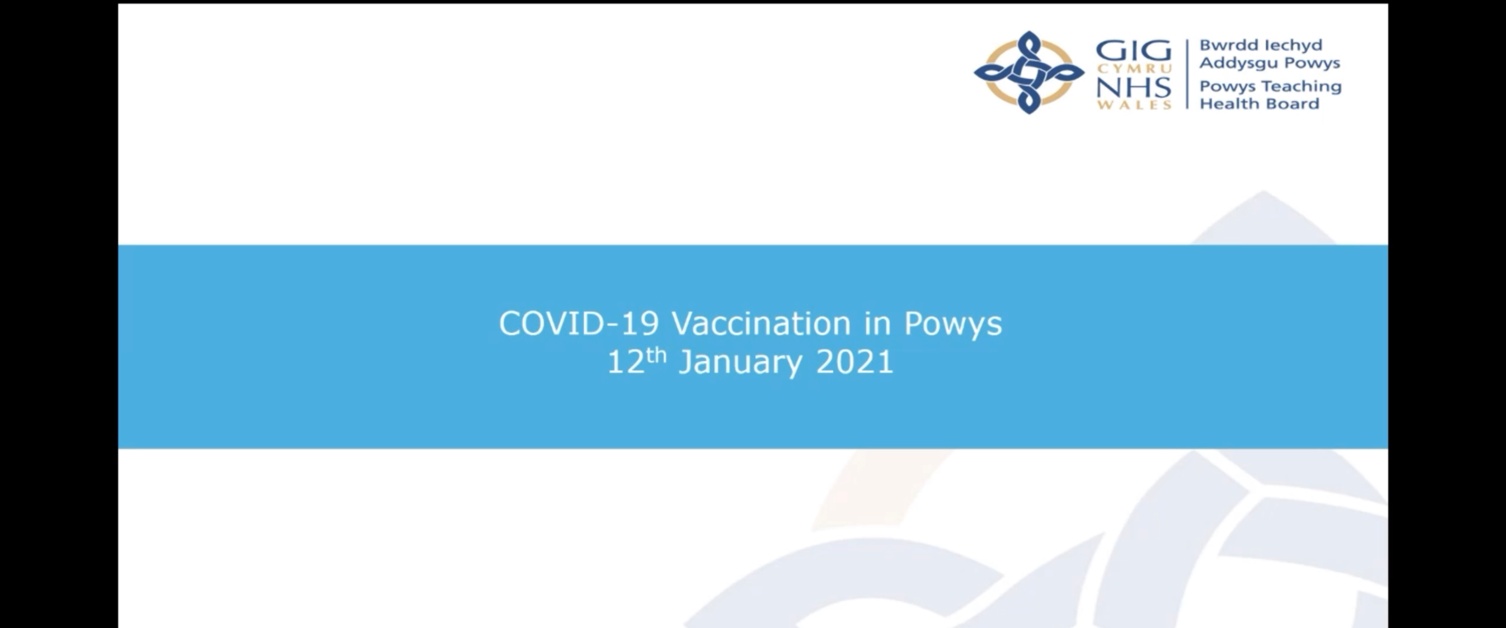 Thank you to everyone who joined our Public Q&A session on COVID-19 Vaccination on 12 January.
If you weren't able to join us you can watch it back online.
Our website continues to be updated with the latest information about vaccination in the county: www.pthb.nhs.wales/coronavirus/covid-19-vaccination/
You can also find the latest information about COVID-19 vaccination in Powys in our weekly newsletter.