Record week for COVID-19 vaccination in Powys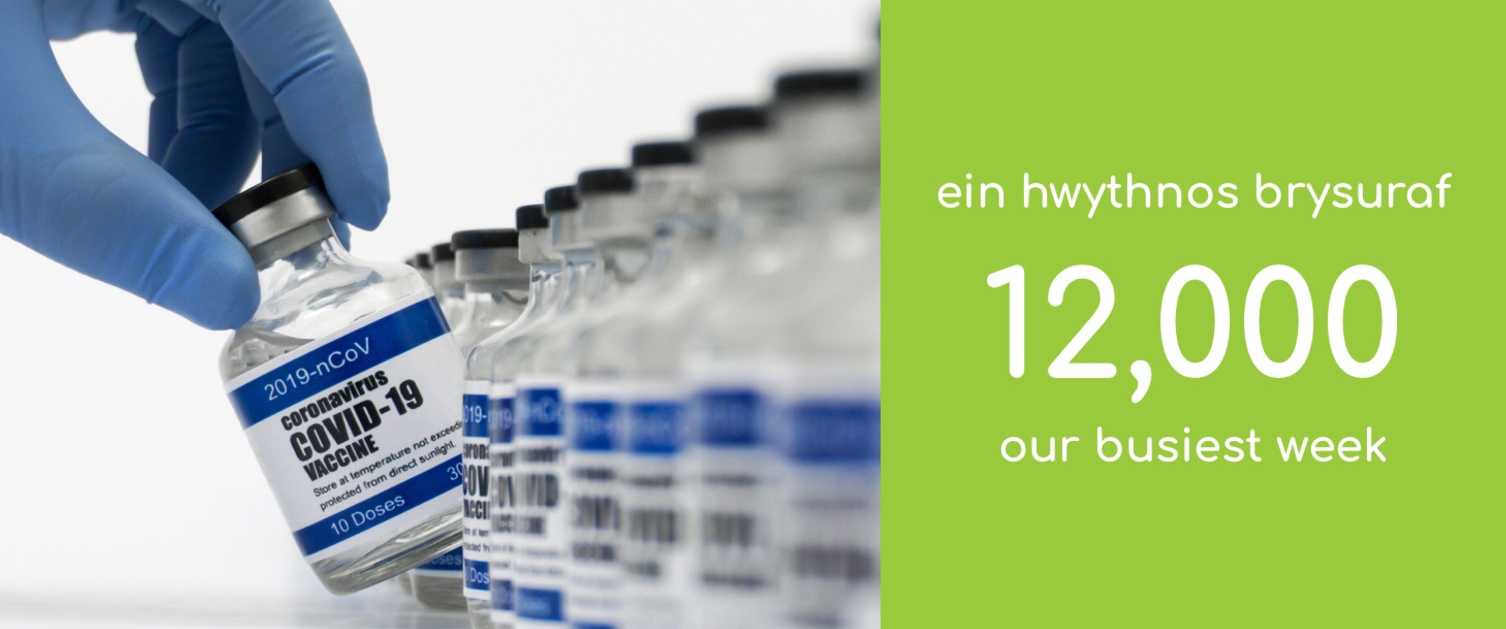 With vaccine supplies currently at a record high, last week saw the busiest ever week for COVID-19 vaccination in Powys with over 12,000 vaccinations taking place.
Over 80,000 vaccine doses have been administered in the county so far, including 63,300 first doses and 16,900 second doses.
Over three quarters of people in Priority Groups 1-9 have already taken up the offer of the vaccine, with many more due before the middle of April. This also represents well over half the overall adult population in the county.
Thank you to everyone who has helped to make this happen.
The vaccination programme will remain very busy in late March and early April. Then in April we all expect a dip in UK supplies before deliveries start to build up again. Changes in UK supplies will not affect second doses, and everyone will normally be invited for their second dose appointment around 11-12 weeks after their first dose appointment.
More information about COVID-19 vaccination in Powys is available from our vaccination pages.