Time To Talk: Online therapy service helps people manage mental health during winter lockdown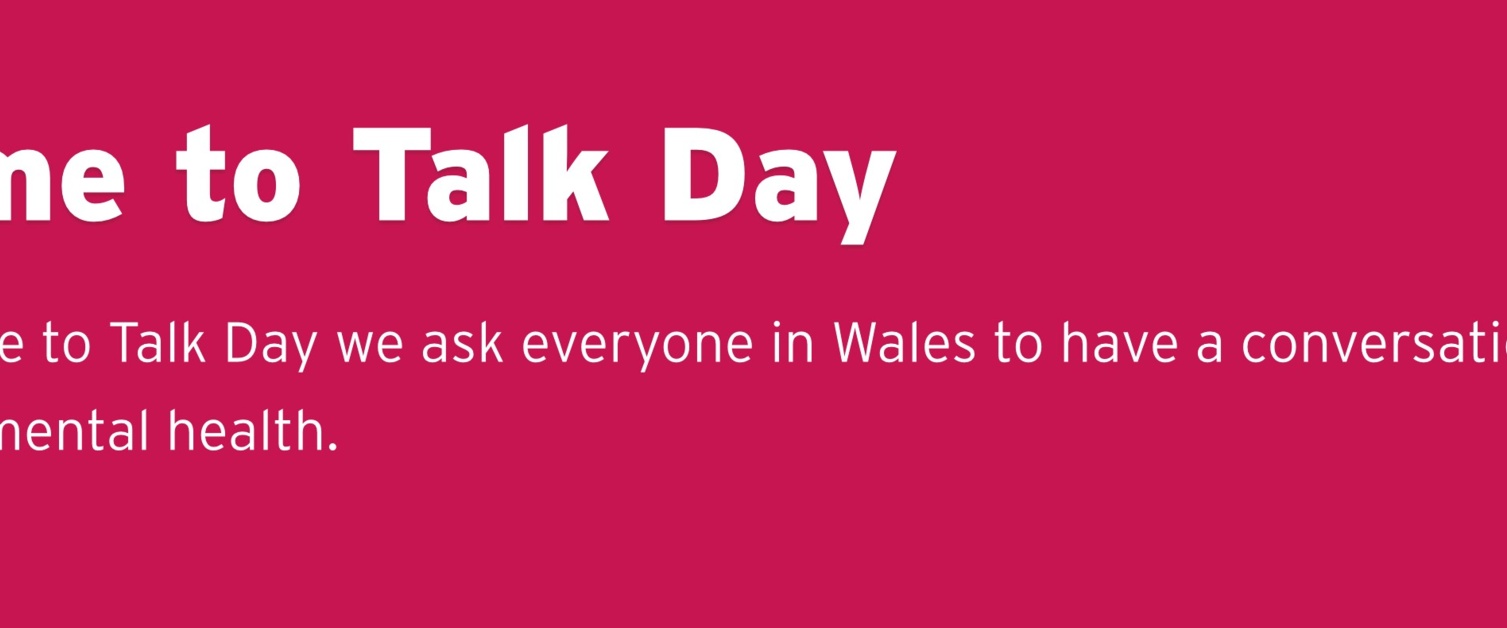 An online service launched in Powys which gives people access to online therapy without having to go through their GP has helped thousands of vulnerable people take positive steps to improve their mental health throughout the pandemic.
More than 4,800 people have signed up for SilverCloud Online Cognitive Behavioural Therapy since it launched across Wales in September.
The project is one example being highlighted by Welsh Government in its Help Us Help You campaign to show how practicing self-care and adopting small changes can help people protect and improve their mental well-being during the ongoing lockdown.
People aged 16 and over who are experiencing mild to moderate anxiety, depression or stress can sign-up for the 12-week SilverCloud course which features activities and interactive tools to help users manage their psychological wellbeing with more confidence, using Cognitive Behavioural Therapy (CBT).
The self-referral service is supported by a team of psychologists and online cognitive behavioural therapy co-ordinators, including Fionnuala Clayton, Psychological Assistant and Clinical Online CBT Co-ordinator for SilverCloud Wales.
Fionnuala says: "We know that many people across Powys are struggling to manage their mental health during this latest lockdown but making connections with the outside world and learning new techniques to manage how you're feeling can really help.
"CBT and computerised CBT is an evidenced-based practice which has been proven to help manage the experiences of anxiety and depression. The fact that SilverCloud is based on CBT interventions allows users to focus on their 'here and now' problems and offers practical ways to address problems that can feel overwhelming by looking at the relationship between our thoughts, feelings, physical sensations and behaviours.
"We're all aware of the heightened demands on GP services as a result of the COVID-19 pandemic but one of the great things about SilverCloud is that it gives people direct access to mental health and wellbeing support online, at any time, from the comfort of their own home, without needing to go through their GP.
"While we're an online service, we're not exclusive to younger individuals. We have had all ages use SilverCloud online therapy. Our aim is to create a safe online space for people to explore their personal challenges and work towards the ultimate goal of improving their mental health and wellbeing. We are able to build a real rapport with the users and the positive feedback we've had so far has been extremely rewarding."
According to YouGov research issued by Welsh Government this week, the biggest factor that has helped keep people's spirits up in mid Wales during lockdown has been keeping in touch with friends and family.
Over a third of people in mid Wales (35%) said that speaking to loved ones on the phone or video calls had helped them to stay positive, even though they haven't been able to see them in person, while 34% said that taking regular exercise had made a big difference to their mood.
Nearly one in three people (31%) attributed their sustained or improved mental health to sticking to a routine and almost one in five said it was down to having a better work/life balance (19%).
The Welsh Government spends more on mental health than on any other aspect of the NHS, with more than £700m invested annually. This has been supported by additional funding of almost £10m in a range of initiatives including SilverCloud, the CALL mental health helpline and the BEAT eating disorders helpline, all of which are easy to access and don't need a referral from a GP.
Joy Garfitt, Assistant Director of Mental Health Services at Powys Teaching Health Board, said that services like SilverCloud were proving to be a lifeline for many people in the region.
"While our local GPs and hospitals are under huge amounts of pressure caring for Covid patients, we want to make sure people are not suffering in silence as there are plenty of other ways to get help if you're feeling anxious or lonely.
"There are lots of really helpful resources and services like SilverCloud still operating across Powys throughout the pandemic helping people to feel connected and stay positive. Through the Help Us Help You campaign we want to highlight the various different ways that people who are struggling can feel supported and can still access the best help within the local community, while also allowing our doctors and nurses to focus their efforts on those people who have physical or mental health concerns that need their intervention."
The Help Us Help You campaign has produced these tips for protecting your mental health during lockdown:
Make sure you get enough sleep

Eat a balanced diet

Get regular exercise every day, either outside or via online exercise classes

Set a daily routine to provide structure to your day

Set a to do list, with easily achievable goals

Stay in touch with people over the phone or internet

Keep taking any medicines that have been prescribed for you
There are two ways for Powys residents to access SilverCloud. Anyone in Wales can sign up to SilverCloud Self-Referral at https://nhswales.silvercloudhealth.com/signup/.
SilverCloud Blended​​​​​ is a tailored version of the course for Powys residents only. They can sign-up for a 12-week course of online therapy plus six phone call and email support sessions with an Online CBT practitioner who will review their progress, signpost activities and tools available on SilverCloud and offer encouragement and support. To sign up for SilverCloud Blended, Powys residents can contact Powys Teaching Health Board's partner organisation covering the area where they live: Ponthafren Association in North Powys, Mid and North Powys Mind, Brecon Mind, or Ystradgynlais Mind.