Vaccination Heroes: Administration Team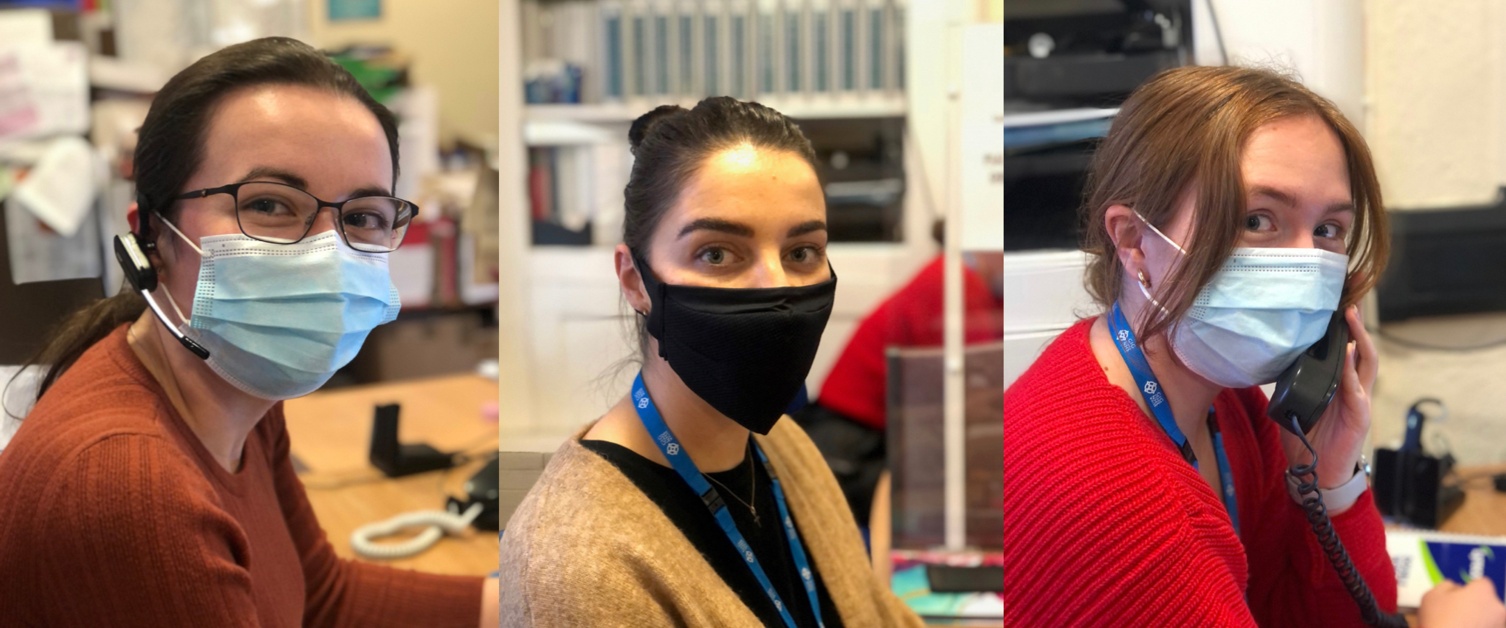 Our latest Vaccination Heroes release highlights our Admin Team. These are the dedicated people who are managing the huge effort behind the scenes to ensure that everything goes smoothly when you come to have your vaccination.
If you have called to make an appointment, the admin team have been taking your calls. But they are doing a lot more than that. With tens of thousands of people in Powys alone to be vaccinated, they are ensuring that the databases are up to date and that the systems are all working for the clinical staff to deliver vaccinations quickly and efficiently, helping to maximise the number of people we can vaccinate in each session.
We have admin staff working on COVID based all across Powys, but I was able to meet three of them in Bronllys last week. Megan, Bethan and Alex joined the health board during the COVID pandemic as we rapidly expanded our teams to help us to deliver vaccinations.
Megan described the work they are doing "We are currently processing data from care homes across Powys to record who has been vaccinated and ensure that we know who still needs to be vaccinated"
Bethan the told me about working on the phones "It's been so busy, especially at the start. Everyone is so keen to be vaccinated. It's been lovely speaking to people and knowing that you're helping.
Alex then explained "For a lot of people this is the first time they have spoken to anyone for a long time. They are so pleased to have the chance to book their vaccine as it feels like the first steps towards being able to get life back to normal. Some people are a little nervous about the vaccine so it has been really nice to be able to help reassure them."
There are many more people in the admin team spread right across Powys. They all play their part in getting as many people vaccinated as possible, as quickly as possible.
And, of course, the Admin team are just one part of the overall vaccination team that has come together so quickly.
Thank you to you all.
Visit our COVID-19 Vaccination pages for more information about the vaccination programme in Powys.