Vaccination Heroes: Military Support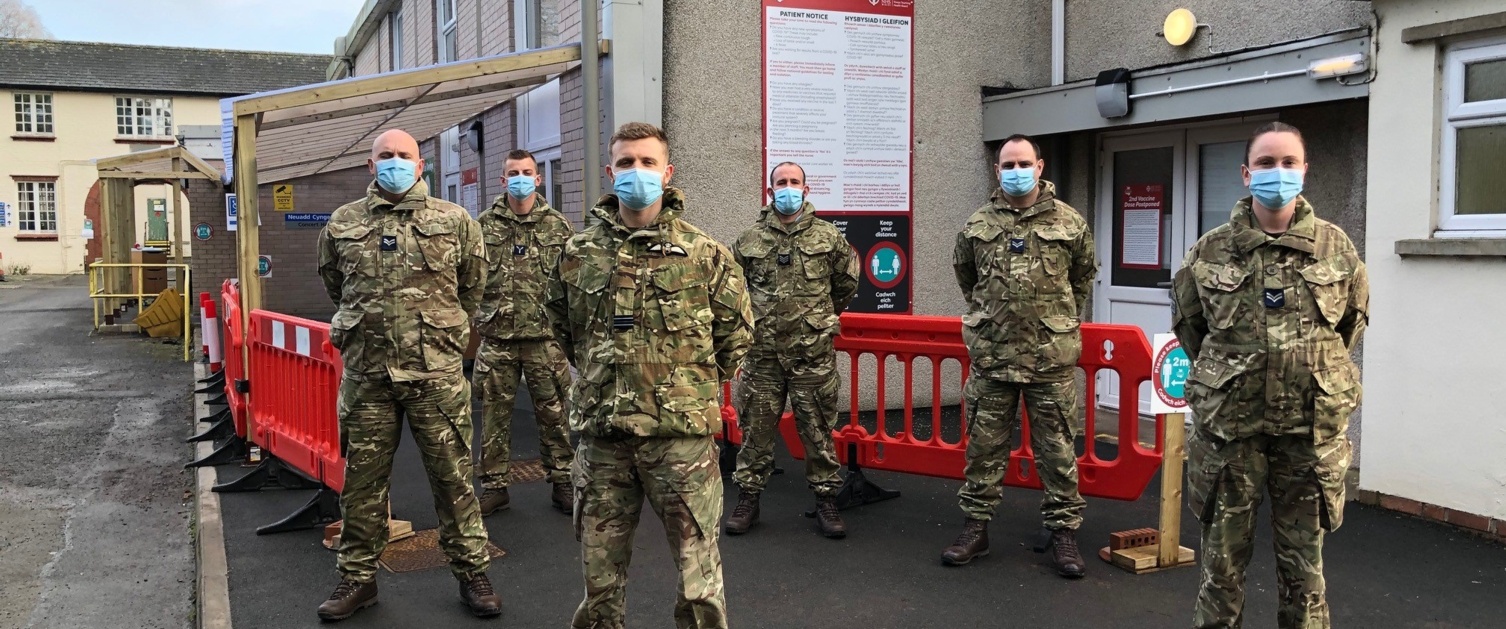 We at Powys Teaching Health Board would like to express our thanks to the six members of the RAF who are supporting us with the roll out of COVID vaccinations.
A long way from home, the unit is normally based at RAF Cranwell in Lincolnshire but has settled into helping with the effort to get as many people booked in for their vaccinations in Powys as possible.
They have been helping in a wide range of areas, from logistics and supporting people when they come for vaccination to answering phones and booking people in.
In addition to the six personnel working with us in Powys, there are currently another 64 RAF personnel and 14 Army Combat Medical Technicians, under Joint Military Command Wales, deployed as part of the vaccination support force supporting other health boards in Wales and further troops deployed with the Welsh Ambulance Services NHS Trust on driver duties and decontamination tasks.
Thank you to you all.