Vaccination Heroes: New COVID Immunisers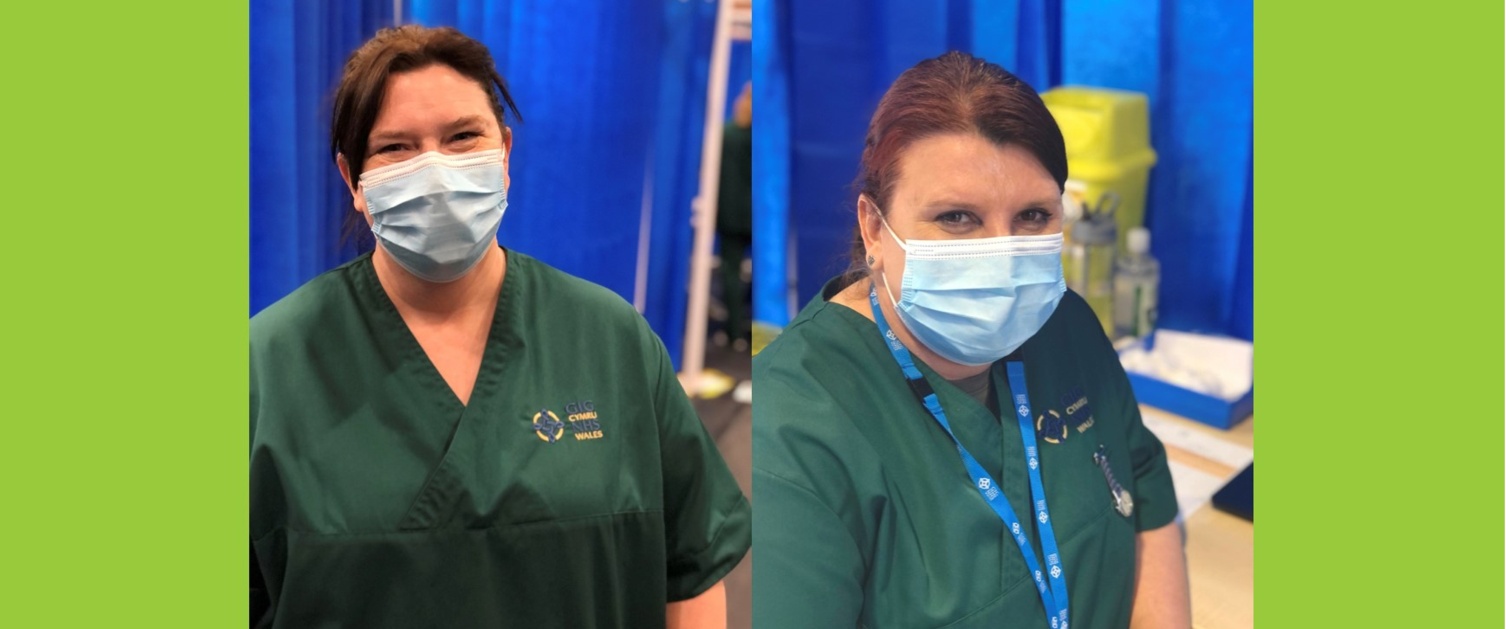 When we started vaccination back in December we brought in vaccinators from across the health board workforce. However as we move forward we have been able to recruit and train new vaccinators to deliver the COVID vaccine.
Some of these are retired staff who are coming back to help, and others are health care support workers who are keen to develop their skills and careers.
Eira Meyer is a Health Care Support Worker, normally working in Newtown hospital. She explained "I already wanted to train to become a nurse, so this was the perfect opportunity for me to gain some amazing experience and to help out with the vaccination programme. It's been great being part of the team and helping the community."
Sue Evans is a Health Care Support Worker in Bronllys. She told me "I used to be a nurse but my registration ran out while I was working abroad. Coming back into the health service has been great for me and I've really enjoyed helping the people that come through for vaccination. The support has been great and I and the other HCSWs training to be vaccinators are so glad to be accepted."
In rural areas like Powys it is really important to be able to 'grow our own' staff. The health board has a programme dedicated to supporting people to become registered nurses and other health professionals. Whether they join as Apprentices or as Health Care Support Workers, there is a pathway to a career in the NHS in Powys.
Thank you to everyone that is part of this amazing process.
More information about COVID-19 vaccination in Powys is available from the COVID-19 vaccination pages of our website.