Volunteers Week 2021: Thank you to COVID-19 Vaccination Volunteers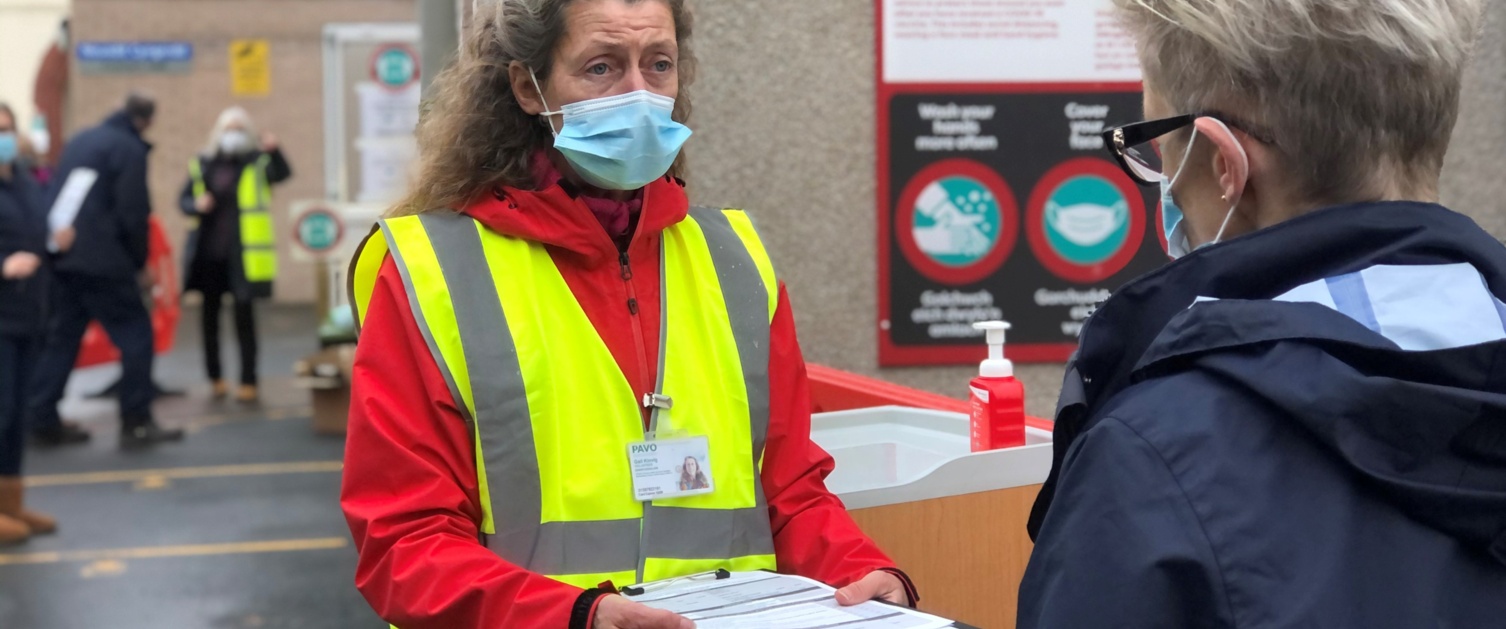 Thank you to all our COVID-19 Vaccination Volunteers
I would like to offer my personal thanks to everyone who has given their time to support our COVID-19 vaccination programme here in Powys.
We have definitely had one of the most successful vaccination programmes in the UK, with over 90% of adults taking up the invitation for their first dose, and over half now having double dose protection.
Without question, this would not have been possible without you.
The role of volunteers is so important and so valued – and never more so than through the COVID-19 pandemic, first through the rapid community response to reach out and support the shielding, the vulnerable, the lonely, the isolated; and then since December through the vaccination programme to inject the glimmer of hope we all need.
It has been truly heart-warming to read the feedback about your work, including those incredibly touching moments when you were the friendly face that greeted someone who may not have left their home for many months.
It has also been very gratifying to see your work recognised on a much wider stage, including recently at the Montgomeryshire Community Awards where the COVID-19 Vaccination Volunteers were recognised as the "Community Team of the Year". This accolade is shared by all volunteers right across the county.
This pandemic has been one of the most challenging times many of us have experienced in our lifetimes. As volunteers, you know that you will be able to reflect on these times with much deserved civic and personal pride.
Thank you.
Carol Shillabeer, Chief Executive