Audiology Services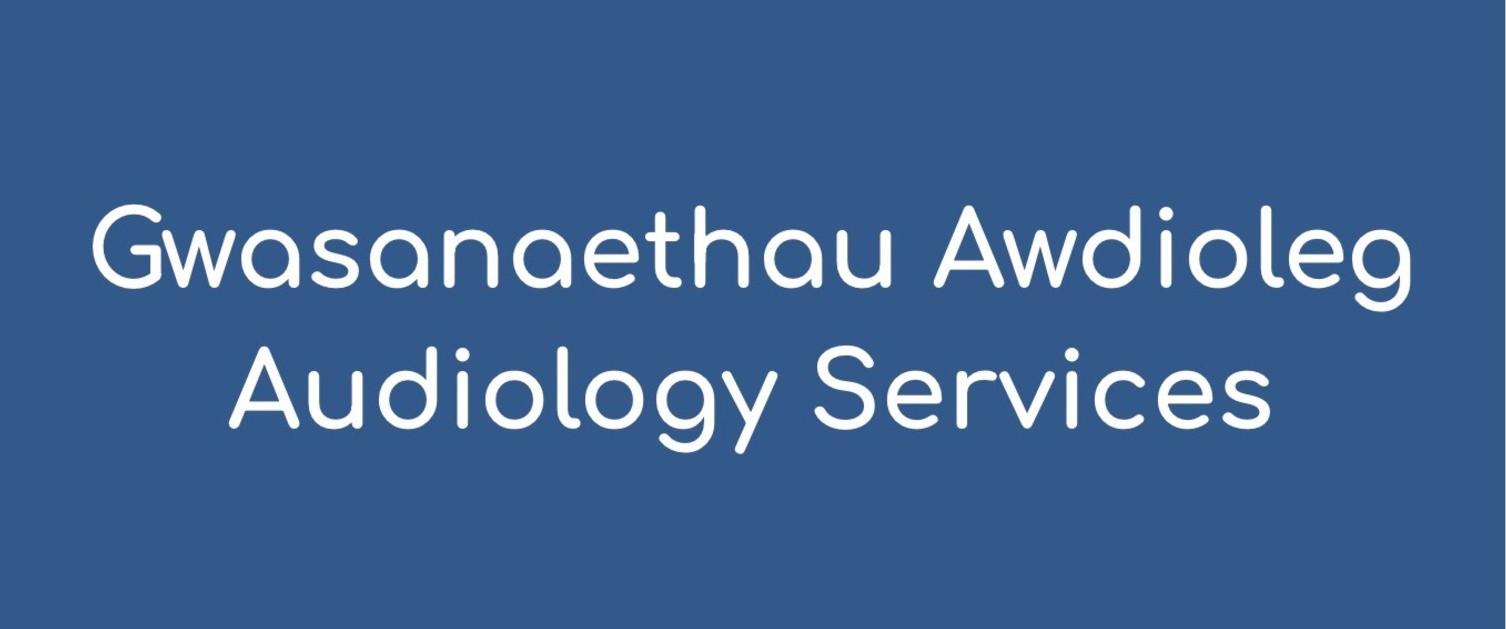 How to Access our Service
Anyone who suspects they may have a gradual onset of hearing problem or are having difficulty living with tinnitus should consult their family doctor to request a referral to their nearest Audiology department.

Those persons aged 16 and over, who do not currently have an NHS hearing aid can be referred directly by their GP or other Health Professional involved in their care. Upon receipt of your referral letter, the Audiologist will confirm if your referral is appropriate for the Audiology clinic; if not, we will forward the referral on to Ear Nose and Throat for an appointment with an Ear Nose and Throat Consultant for a medical opinion. This will happen if the referral states symptoms such as ear pain, recurrent ear infection or discharge from your ear, dizziness, one-sided or pulsatile tinnitus.

Patients who already have hearing aids can directly access the audiology service with no need for a GP referral; If you already have NHS hearing aids and wish to be reassessed, please contact us directly.
If you are concerned about a child's hearing, Audiology accepts referrals from GPs, Health Visitors, School Health Nurses and other Health professionals. If your child is already under the Audiology service and you are concerned there has been a change in hearing, you can contact Audiology directly.

Mid and South Powys
Adult Audiology services for Mid and South Powys are based at Breconshire War Memorial Hospital and Llandrindod Wells War Memorial Hospital. Paediatric Audiology Services are carried out at Brecon War Memorial Hospital only.

Contact details:
Telephone: 01874 615691
Text: 07970 250 854
Email: AdultAudiology.powys@wales.nhs.uk
Postal Address: Audiology Department, Brecon War Memorial Hospital, Cerrigcochion Road, Brecon, Powys LD3 7NS
Hearing Aid Repair Service
Due to COVID19 restrictions, we are not currently able to run our Open Access Repairs Service. We are conducting hearing aid repairs by postal service where possible. If you are having a problem with your hearing aid, telephone, text or email our Audiology Department in the first instance, where we will troubleshoot and attempt to solve the problem over the phone. Many patients are now receiving tubes and spare parts for their hearing aids by post, and carrying out their own minor repairs at home. See the links below for videos and instructions demonstrating basic troubleshooting and servicing.
Hearing Aid with Custom Earmoulds:
You can find a troubleshooting video here.
You can find a video guide to retubing your earmould here.
You can find a step-by-step guide to retubing your earmould here.
You can find a step-by-step guide to inserting and removing your earmould here.

Hearing Aid with Thin Tube
You can find a troubleshooting video here.
You can find a step-by-step guide here.
You can find a video on how to insert a slimtube here.
If you do not feel you are able to do this, you can post your hearing aid/s in to us at the above address and we will repair/replace it and return it by 1st class post. Please ensure there is enough postage paid to cover the weight of the hearing aid, and that you enclose your name, address, date of birth, and a description of the problem you are having.
If it is not possible to resolve your issue by the telephone or postal service, then we can arrange for you to attend the Audiology department, subject to COVID-19 screening and precautions which will be fully explained and discussed when arranging the appointment.

Hearing Aid Batteries
Due to COVID-19, we are reducing the footfall into the hospitals and surgeries, therefore offering a postal service for all batteries. If you require batteries, please contact us by telephone, text or email, advising whether you wear one or two hearing aids, and what colour stickers are on your batteries, and we will post them 1st class on the same day.
Hearing Aid Repair Service – North Powys
Audiology Services for patients living in North Powys are provided by Betsi Cadwaladr University Health Board, and delivered from Newtown Hospital and Welshpool Hospital. You can find more information about audiology services in North Powys here.
Wrexham Maelor Hospital: 01978 725304
Due to COVID19 restrictions, there is currently no Open Access Repairs Service available. Hearing aid repairs are being carried out by postal service where possible. Please visit the website above or ring the Audiology department on the number above. We will arrange for a clinician to phone you back and guide you through some fault finding or ask you to post in the device for repair. See the links above for videos and instructions demonstrating basic troubleshooting and servicing.

Audiology – Ystradgynlais
Audiology services are carried out from Ystradgynlais Hospital, however, there are currently no walk-in hearing aid repair clinics running. To discuss a problem with your hearing aid further, please telephone 01792 285270.

Hear to Help
RNID Hear to Help are offering a drop off hearing aid clinic in place of their previous walk-in community sessions.
RNID are not able to see patients face to face within the clinic, the service is a distanced, drop-off model, with hearing-aids being left with a member of their team outside the location, and then repaired inside. People will be asked to wait in their vehicles or return at a specified time.
Newtown clinic at Plas Dolerw
Milford Rd, Newtown SY16 2EH
4th Tuesday of every month 10am-1pm

Llandrindod Wells clinic at Rock Park Spa.
Park Terrace, Llandrindod Wells LD1 6AU
2nd Monday of the month 10am-1pm

Knighton clinic at The Comm
Bowling Green Lane, Knighton LD7 1DR
3rd Tuesday of the month 10am-1pm

Ystradgynlais at the Welfare Hall
Brecon Road, Ystradgynlais SA9 1JJ
4th Wednesday of the month 10am-1pm (Starting May)

Brecon at Kensington hall
Kensington Terrace, Brecon LD3 9AY
2nd Wednesday of the Month 10am-1pm (Hope to start 9th June)

To keep staff, volunteers and NHS hearing-aid users safe, the service has introduced the following requirements:
Hearing-aids must be placed in a labelled envelope with a name, issue and contact details for return.
A member of the RNID team will collect the envelope from the client, outside the venue.
Clients will be asked to wear masks when handing over their aid.
Clients can either wait in their vehicle or return later to pick up their hearing aids. They will not be allowed to wait inside the premises.
Hearing-aids can be dropped off by friends or family on behalf of a user.
In addition to the new distanced sessions, RNID continues to support NHS hearing aid users over the phone and by email. For more information:
Call Rachael Beech on 07552165800 or email Rachael.beech@rnid.org.uk
Or contact the RNID Information Line:
Call 0808 808 0123
Email information@rnid.org.uk
Text message 0780 000 0360
Relay UK 18001 then 0808 808 0123
Textphone 0808 808 900