Respiratory and Sleep Physiology Service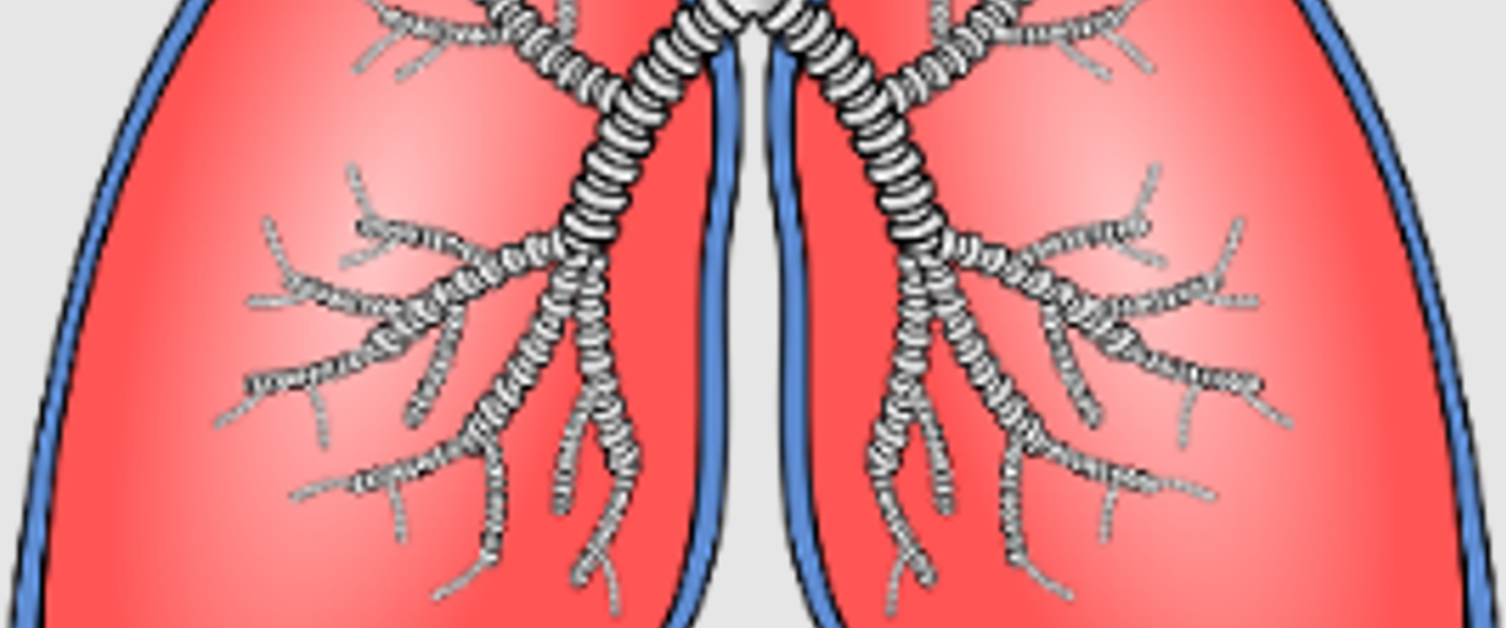 What the Respiratory and Sleep Physiology Service is and offers
The Respiratory and Sleep Physiology Service offers patients a range of diagnostic tests to investigate your breathing and how your lungs are working.
The tests that you may have in the department are the following – further information regarding these tests is provided below:
Spirometry
Reversibility
Full Lung Function Testing
Blood Gas Measurements
Overnight Oximetry
ApnoeaLink™
Currently, we are unable to offer Continuous Positive Airway Pressure (CPAP) therapy. This is provided by larger sleep services that are located in Health Boards or Trusts that are adjacent to Powys Teaching Health Board. If you need this then, in most cases, a referral will be made directly from our service to a CPAP service at one of these other Health Boards / Trusts.
We do not offer smoking cessation services, but the Help me Quit service takes direct referrals. If you are interested in giving up smoking, please click on the following link where you can self-refer to the Help Me Quit / Stop Smoking services in Wales. If you wish, we can make a referral for you to the Help me Quit service:
Help Me Quit | Stop Smoking Services In Wales.
Evidence shows that the single most important thing that you can do for health benefits, not just lung health, is to give up smoking.
Locations of the service
The central base for the Respiratory and Sleep Physiology Service is Bronllys Hospital. We are located in the Day Hospital unit on the site, behind Llewellyn Ward.
Outreach clinics providing Spirometry, Reversibility and Blood gas measurement testing are delivered in a number of locations throughout Powys. These clinics are held in:
Bronllys Community Hospital
Ystradgynlais Community Hospital
Llandrindod Wells Memorial Hospital
Glan Irfon Health and Care Centre, Builth Wells
Montgomeryshire County Infirmary (Newtown Hospital)
Bro Dyfi Hospital (Machynlleth Hospital)
Victoria Memorial Hospital (Welshpool Hospital)
Full Lung Function Testing can currently only be offered at Bronllys Community Hospital. The size and sensitivity of the equipment means that it is not mobile.
Overnight Oximetry and ApnoeaLink™ appointments are virtual, using the Attend Anywhere digital system. This enables patients to stay closer to home to get the test done. Further information on Attend Anywhere appointments and guidance on how to use this digital approach is available at the following link:
Virtual Clinics with Attend Anywhere - Powys Teaching Health Board (nhs.wales)
Sometimes patients are offered appointments in locations that are not necessarily their nearest hospital. This is because sometimes the waiting lists are longer in a particular location, and the test will be performed quicker at an alternative location. If you would prefer to wait and be seen closer to home, please just let us know when we contact you to book your appointment.
Referral methods
Patients can be referred to the service from a number of sources. This includes your GP (General Practitioner), consultants within Powys Teaching Health Board and other Health Boards, Respiratory Specialist Nurses, the Powys Living Well Service and specialists from other Health Boards. We do not offer a self-referral service, so patients are unable to refer themselves to the service.
Referral criteria advice for Healthcare Professionals
Referral criteria for Spirometry testing, Reversibility testing and Full Lung Function testing:
Before a patient is considered for referral to the Respiratory Physiology Service, please ensure that they are optimised. This includes:
Good compliance and technique with inhalers
Referral to virtual pulmonary rehabilitation if suffering from Chronic Obstructive Pulmonary Disease (COPD)
Referral to smoking cessation services where appropriate
Inclusion Criteria:
Patients that are suffering from a new onset of respiratory symptoms or have been advised by work Occupational Health services to seek advice. Such as:
Shortness of breath
Cough for more than six weeks
Sputum production
Reduced exercise tolerance
Suspected asthma
Recurrent respiratory tract infections
Exclusion Criteria:
Patients that:
Have an already established respiratory diagnosis
Are suffering a single episode of respiratory tract infection
Are currently being investigated through the Cardiology team for unidentified or unstable heart conditions
Have had spirometry testing done within the last 12 months
Have a requirement for FEV1 as part of an annual review
Referral criteria for Sleep Studies / Overnight Oximetry / ApnoeaLink™:
Before a patient is considered for referral to the Sleep Service, please ensure that baseline bloods are completed, including:
Full Blood Count (FBC)
Thyroid-Stimulating Hormone (TSH)
Thyroxine (T4)
Hormone levels (where appropriate) to exclude other causes for daytime sleepiness
Inclusion Criteria:
Patients that are suffering from:
Daytime sleepiness
Witnessed breath holding
Loud snoring
Patients with increased sleepiness scores, using either:
Exclusion Criteria:
Patients:
Not suffering from signs or symptoms of obstructive sleep apnoea
With parasomnias
Suffering insomnia only
Continuous Positive Airway Pressure (CPAP) therapy is not available:
Please note, Powys does not currently offer a CPAP treatment service and will forward the diagnostic report back to the referrer. Where onwards referral is required, this will be the responsibility of the Healthcare Professional making the original request.
Blood Gas Measurements:
Requests for blood gases can only be made by Respiratory and Neurology teams. These can be out-of-area teams.
What should patients expect during appointments
All appointments are booked in advance. You will be sent an information leaflet that details the test you are coming for, any pre-test instructions (such as withholding medication) and any contraindications (things that would stop you having the test). Please always ensure you have read the leaflet before you attend for your test and please get in touch with the service / referrer if you have any queries. A copy of each of the leaflets is also included below within the relevant named test sections.
During your appointment, either face-to-face or virtual, you will be seen by either a Respiratory Physiologist or a Health Care Support Worker. These staff will guide you through your appointment and ensure that the results obtained during your test are suitable and accurate, to ensure you get the best possible diagnosis, care and treatment for you.
Further information is included below describing the various diagnostic tests provided by the service to investigate your breathing and how your lungs are working. Click the following sections to expand them and read further detail:
Advice and support resources
Asthma + Lung UK (formerly the British Lung Foundation (BLF)) have a wealth of information on all things respiratory, including tests, respiratory disease and what patients should expect from their Healthcare Professionals. Please see their website at the following link:
Asthma + Lung UK (asthmaandlung.org.uk)
Asthma + Lung UK have also released a report called 'Diagnosing The Problem: Right Test, Right Time'. This is a report into the provision of key respiratory diagnostic tests, investigating ways to improve early and accurate diagnosis. The report is available via the following link to the relevant Asthma + Lung UK webpage:
Diagnosing the problem: Right test, right time | Asthma + Lung UK (asthmaandlung.org.uk)
The Sleep Apnoea Trust has detailed information for all patients that are being investigated or treated for obstructive sleep apnoea. Please see their website at the following link:
Sleep Apnoea Trust - A patient support charity (sleep-apnoea-trust.org)
If you are a patient in Wales, suffering asthma or Chronic Obstructive Pulmonary Disease (COPD), there are NHS Wales digital apps that can support your management. For further detail please see the following NHS Wales link:
NHS Wales Patient Respiratory Self-Management Apps - Primary Care One
If you are currently waiting for surgery or treatment, preparing effectively and learning how to manage your symptoms can make a significant difference to your treatment outcome and recovery. Powys Teaching Health Board's 'Keeping Well While You Wait' webpage provides a range of advice to support this, at the following link:
Keeping Well While You Wait - Powys Teaching Health Board (nhs.wales)
Contact details for the service
The telephone numbers for the department are:
Landline: 01874 712457 - This is the main department. Please use this number to schedule, change or cancel an appointment
Mobile: 07500 910413 - This is the mobile phone number for the clinical team
Both phones have an answerphone so please do not hesitate to leave a message. A member of the team will get back to you as soon as possible.
Meet the team
Kimberley Lewis: Head of Department
Kimberley is the head of the Respiratory and Sleep Physiology department. She has been a fully qualified Physiologist since 2008. Kimberley is dedicated to passionate care and accurate diagnosis for all.
Kym Swan: Administration Support Officer
Kym has worked for the NHS in Administration Support since 2008, initially in London and since 2016 for Powys. She has over 35 years' experience in this field and is always happy to help!
Rhodri Curtis: Respiratory Physiologist
Rhodri graduated from Swansea University in 2023 with a degree in Respiratory and Sleep Physiology (BSc). Rhodri is highly passionate about Respiratory Health and is dedicated to supporting you within our service from a care and knowledge perspective.
Lydia McGettigan: Health Care Support Worker
Lydia has worked for the NHS for approximately 18 years in varied roles, specialising in the last two years within the Community Respiratory Team based in North East Powys. Lydia is currently developing her role within the Physiology Department by undertaking Spirometry clinics guided by the Physiologist.
Michelle Watson: Health Care Support Worker
Having started life in Canada and moved to the UK in 1993, Michelle is a Sheffield Hallam alumna and has worked in the NHS for over 15 years. She is proud to have been involved in the Powys Vaccination Programme as a Covid-19 Immuniser. Michelle is enjoying specialising in respiratory support and looking forward to increasing her skills in spirometry and using this to help our respiratory patients.
Sian Hayward: Health Care Support Worker
Sian started working in the NHS in 2002 and has been fortunate to have worked in a wide variety of clinical roles. Sian recently joined PTHB from the District Nursing Team in Cardiff and Vale University Health Board, as she along with her family plan to relocate to South Powys. Sian is looking forward to gaining new skills and knowledge and to be able to help and support our respiratory patients.
Patient feedback
We welcome your feedback at any time regarding your experience as a patient of the Respiratory and Sleep Physiology Service. Please feel free to provide feedback via the following website link, or via scanning the 'QR code' image below using your smartphone / device, which will take you to the same website location:
Patient Feedback – Powys Teaching Health Board Respiratory and Sleep Physiology Service
QR Code: