Dietetics Service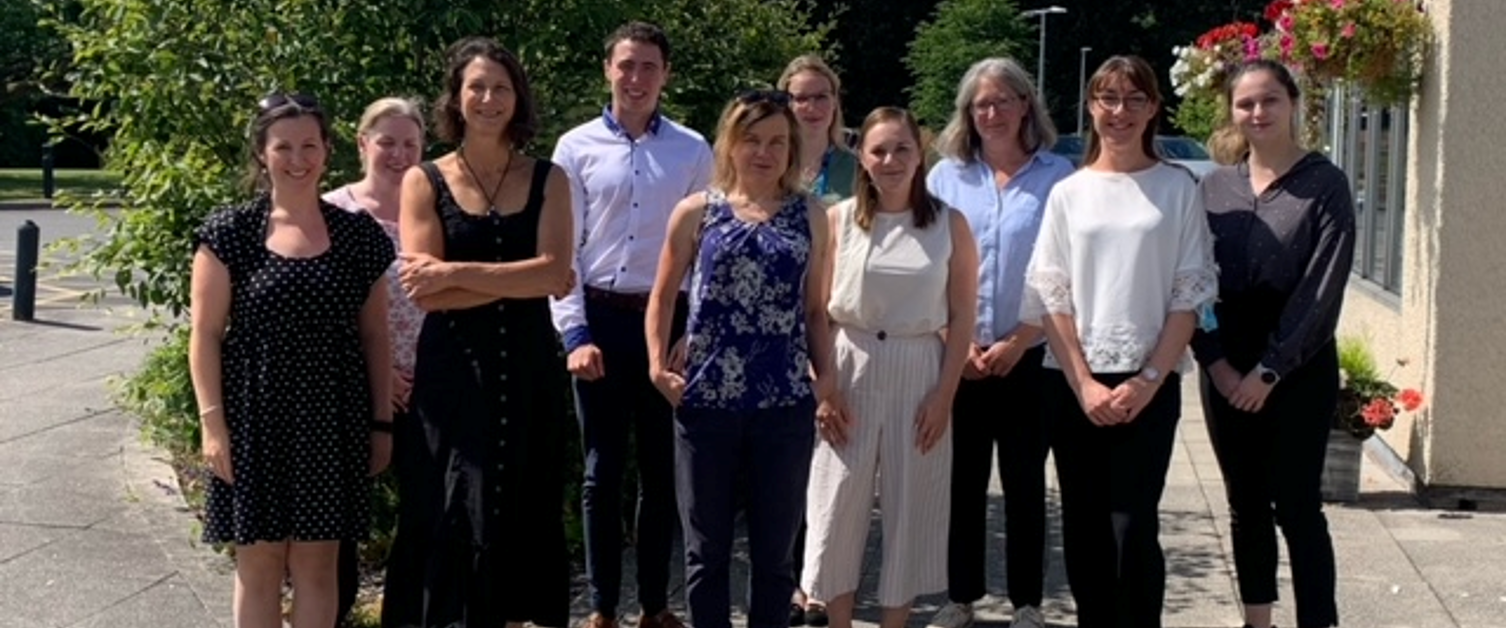 Jump to section:
What Dietitians do
Dietitians are qualified and regulated health professionals that assess, diagnose and treat dietary and nutritional problems at an individual and wider public-health level.
Working with health colleagues, they use the most up-to-date public health and scientific research on food, health and disease which they turn into practical guidance to enable people to make appropriate lifestyle and food choices.
Dietetics in Powys
The clinical Dietetics service aims to provide evidence-based, client-focused community services, through booked appointments, that respond to the needs of adults and children.
Conditions managed by the service may include weight control, diabetes, enteral feeding, gastroenterology, elderly care, food allergy / intolerance, disordered eating and paediatric diets.
Group sessions are offered to help prevent and manage diabetes and respiratory conditions, and support weight management, or patients will be offered individual appointments with a Dietitian.
The team also supports Inpatients and Care Homes across Powys, the Renal Dialysis Unit in Llandrindod Wells, children in schools, and the All Age Eating Disorder Service.
We aim to deliver routine assessments within 14 weeks, and urgent assessments within 2 weeks.
The Public Health Dietetics team works with many different local and national organisations to promote health throughout life. They are experts at educating and empowering individuals to make healthy and sustainable diet and lifestyle choices. This team runs the Weight Management Service (further information is provided below). Linking with Public Health Wales, they also build community links to promote nutrition and deliver education to the public and health professionals including the Nutrition Skills for Life (NS4L) and Food and Fun programmes.
Locations of the service and how the service is provided across Powys
Dietitians offer remote telephone or video clinics (via the Attend Anywhere software) across Powys. Patients can access digital support to assist with the technology – please see the link provided below. Appointments are arranged through the Powys Teaching Health Board (PTHB) Therapies Hub, who will contact clients directly and arrange digital support if needed.
Face-to-face appointments are also offered where this is more appropriate, in locations across Powys.
All children are offered a face-to-face appointment for their first appointment, at one of the following Powys Teaching Health Board (PTHB) sites:
Ynys Y Plant (Newtown)

Machynlleth Bro Ddyfi Hospital

Welshpool Victoria Memorial Hospital

Llanidloes War Memorial Hospital

Breconshire War Memorial Hospital (Brecon)
Follow-up appointments for children may then be via telephone or video, with agreement.
Further information on Attend Anywhere appointments and guidance on how to use this digital approach is available at the following link: Virtual Clinics with Attend Anywhere - Powys Teaching Health Board (nhs.wales)
Referral to Clinic
Referral criteria are agreed and reviewed by the Clinical team in line with national and NICE guidance (The National Institute for Health and Care Excellence). Clinical referrals are only accepted from GPs (General Practitioners) or a Health Care Professional, please discuss this with them if you would like to speak to a Dietitian.
Interested in losing weight?
For first line advice please click on the following link to the NHS Wales 'Healthy Weight Healthy You' website:
Home - Healthy Weight Healthy You (healthyweight.wales)
Need more support?
In Powys, adults can access NHS support to lose weight via our local Weight Management Service. This service accepts self-referrals.
The Weight Management Service is run by the Public Health Dietetics Team. Specially trained Assistant Practitioners will assess you and direct you to a suite of courses which help motivate and support you in making healthier choices. These include dietary education (Foodwise for Life), developing cooking skills (Get Cooking), exercise (National Exercise Referral Scheme (NERS)), or access to more tailored support.
This service is accessible to those who are 18 years old and over, live in Powys / have a Powys GP (General Practitioner) and have a Body Mass Index (BMI) of over 25kg / m2.
Please click on the following link to the self-referral form:
Level 2 Weight Management Service Self-Referral to Powys Teaching Health Board (office.com)
Some exclusion criteria apply, and if necessary we will redirect your referral. For more information about this service please contact via email at: Powys.PublicHealthDietetics@wales.nhs.uk
If you are pregnant and looking for healthy eating advice the Healthy Lifestyles Team have a 'Foodwise in Pregnancy' course available to support you. Please get in touch with them to find out more, via email at: healthy.lifestyles@wales.nhs.uk
What should you expect during appointments with the Dietetics service?
For both remote and face to face clinics, initial outpatient appointments are 45 minutes, and review appointments are around 30 minutes.
Consultations include patient / carer questions related to their health, diet and lifestyle. After assessment, the Dietitian will provide patients with verbal advice, followed-up by written information and digital resources as appropriate.
Further appointments may be offered as required, and on discharge the Dietitian will provide the patient and referrer with a summary of the nutritional treatment provided and any recommendations for future self-care. Dietetic records are stored electronically.
Most group sessions are provided virtually using video calls. Patients can access digital support to assist with the technology – see the supporting website link provided above within this webpage. Further details on Foodwise for Life can be found on the Nutrition Skills for Life website linked below (in the General Healthy Eating information section).
Advice and support resources
The following links provide useful, reliable information.
Contact details for the service
You will be advised by post of your referral to Dietetics by a Health Care Professional. To arrange appointments (after you've received this referral letter) please contact via:
Email at: Therapies.Hub.POW@wales.nhs.uk
or
Via phone on: 01686 617267
General Enquires can be directed to the Dietetic Department (Newtown) via:
Email: powys.dietetics@wales.nhs.uk
or
Phone: 01686 617273 (Monday to Friday, 8:30am to 4:30pm)
Please note we are unable to give out dietary advice over the phone and encourage use of the recommended websites above.
Email for the Public Health Dietitians team:
powys.publichealthdietetics@wales.nhs.uk
Dietetics Team structure
The Dietetics Team is led by a Head of Service, and includes a team of nine Dietitians, three Dietetic Assistant Practitioners, two Diabetes Prevention Support Workers, and two Administrators.
Patient Feedback
As a service we always strive to improve and our ambition is to provide an excellent service. Patient feedback is very valuable in enabling us to continually improve our services. We are developing a feedback system, but in the meantime welcome feedback from those who have used the service to the following email address:
Other information
The British Dietetic Association professionally supports Dietitians and has lots of public supporting information including Food Factsheets. Please visit their website at the following link to learn more:
British Dietetic Association website home page (bda.uk.com)