COVID-19 Testing Heroes: Testing Hub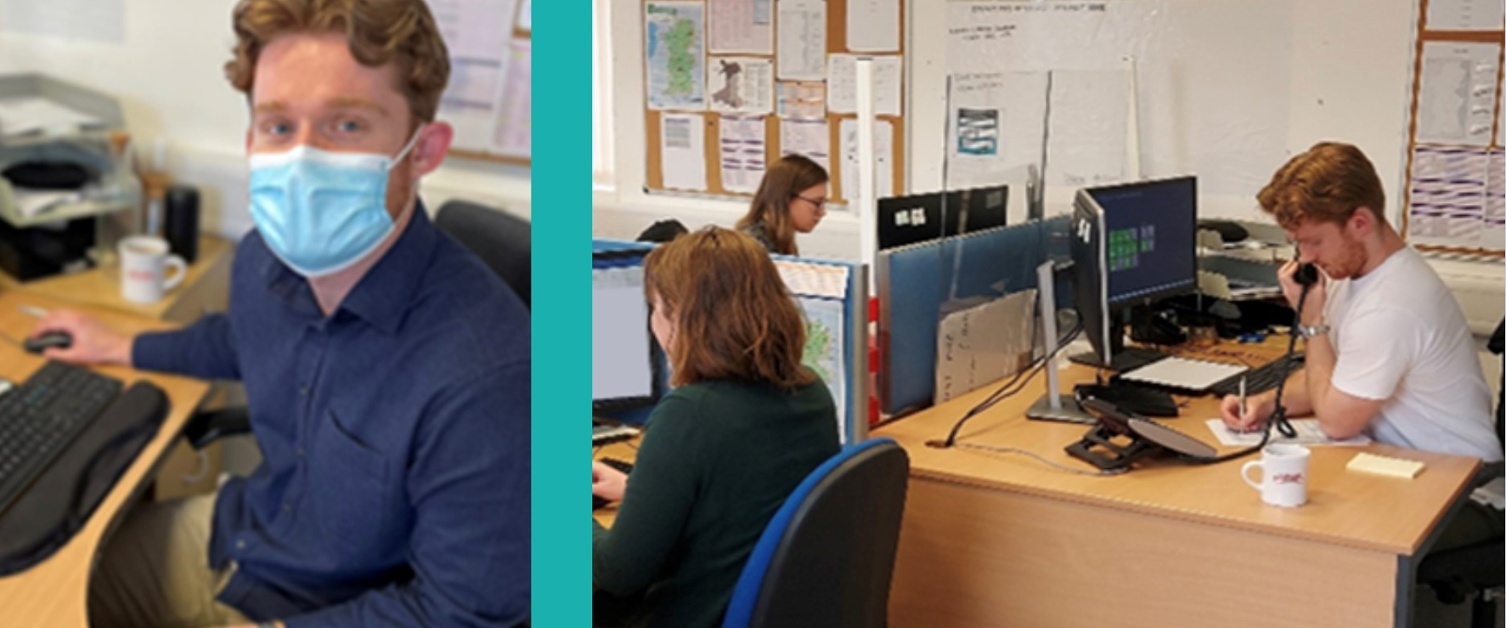 Our Testing Hub has played a vital role in the county's response to the COVID-19 pandemic.
Testing Administrator Daniel Tomkins explains how he and his colleagues are helping to Keep Powys Safe:
"I joined the Powys COVID-19 Testing Service as a Community Testing Administrator in July 2020, having had prior experience in the same role at another health board. The initial months saw us working between Bronllys Hospital and at the Royal Welsh Showground, alongside the military. In the autumn, we began to see frequent outbreaks in various workplaces. So, we had to be prepared for mass testing within 24 hours of being prompted.
"Cases of COVID-19 rose across Wales during the Autumn and into the Winter. This meant that the demands on our service also grew. We took on two additional administrators to increase our capacity, providing me with the opportunity to be a mentor in the role. Their presence has allowed the testing service to be more proactive in our day-to-day operations, while having capacity to handle the additional workload that outbreaks pose. Between us, there's a diverse range of skills and experiences that allow for effective sound-boarding within the hub."
With COVID-19 cases currently low in the county, testing remains vitally important for everyone.
Testing is available in Powys for people with classic COVID-19 symptoms, for people with a wider set of symptoms, and also for people with no symptoms. Getting tested helps us to identify infections, stop the spread, and Keep Powys Safe.
Find out more from the testing pages of our website at https://pthb.nhs.wales/find/ttp