Private and Self-employed Regulated Healthcare Professionals in Powys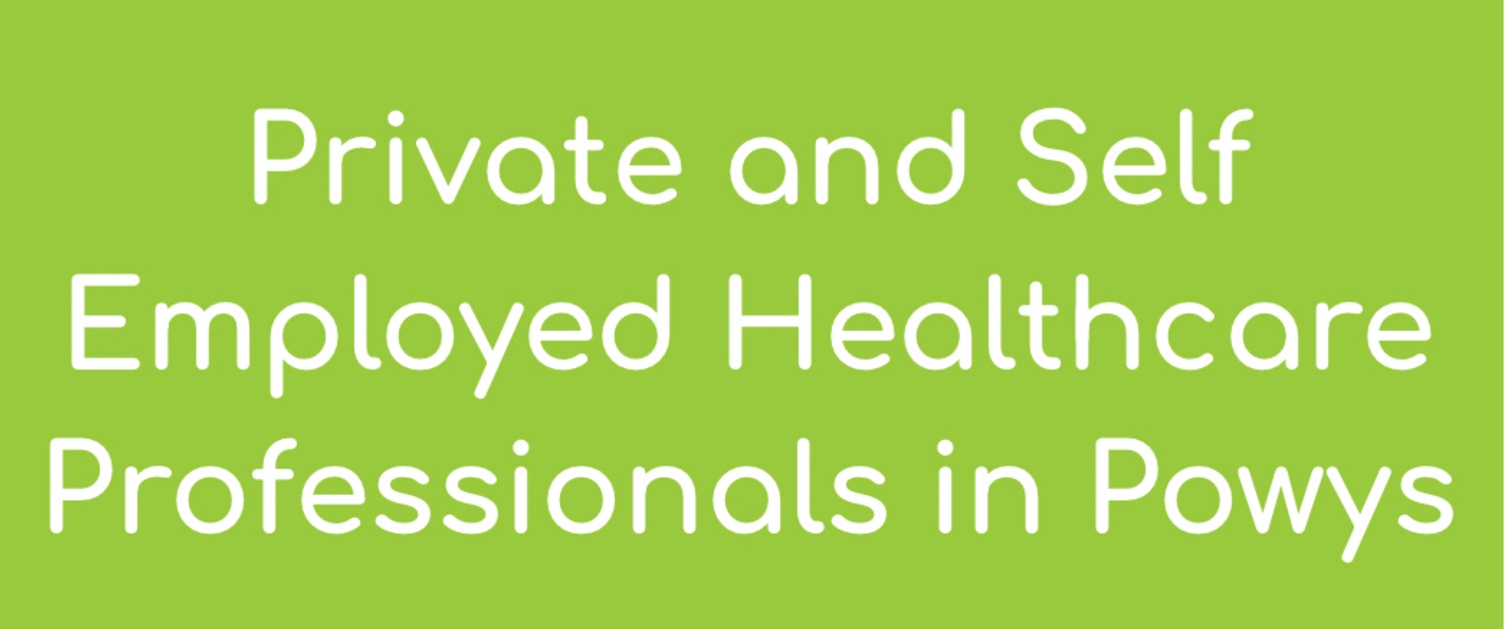 If you are a private or self-employed regulated healthcare professional providing intimate care for people in Priority Groups 1-9 you may be eligible for COVID-19 Vaccination now.
For a regulated healthcare professional to be eligible for vaccination as a frontline health and care worker in Powys, you will need to fulfil the following four criteria:
An individual who is registered with one of the 10 professional regulators (listed here: https://www.professionalstandards.org.uk/what-we-do/our-work-with-regulators/find-a-regulator)
Able to demonstrate you are delivering intimate personal care on a regular basis to those who are defined by the JCVI as clinically vulnerable to COVID-19 (i.e. in one of the 9 priority groups defined by the JCVI).
Able to demonstrate you are working in either secondary or primary/community care settings which can include independent, voluntary and non-standard healthcare settings such as hospices, and community-based mental health or addiction services.
Able to confirm you are operationally working in Powys.
The rationale or justification for offering vaccination is that individuals are at increased personal risk of exposure to infection with COVID-19 due to close, intimate contact, and there is a risk of transmitting that infection to susceptible and vulnerable individuals in health and social care settings. Protecting individuals protects the health and social care sector, vulnerable individuals and recognises the risks that they face.
You can use our online form to contact us about COVID-19 vaccination for frontline health and care workers.