Updated Notice Issued September 2023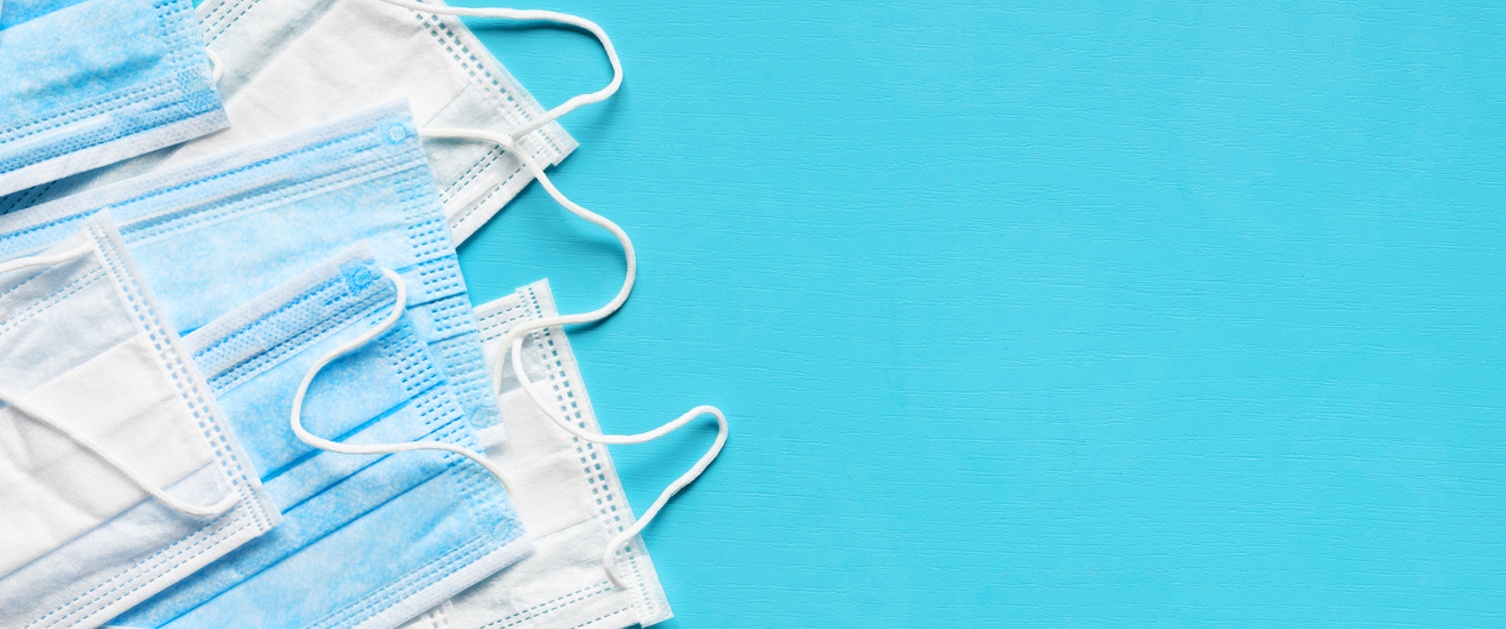 COVID is circulating in Powys and across the UK. Flu and other respiratory infections will increase as we head into the autumn. We want to protect all of our patients and staff from the risk of infection. We recognise the important role visitors play in a patient's recovery and we know how important your visit is for your loved ones. Please follow these simple steps to make your visit as safe as possible.
Please DO:
• Wear a mask when visiting your loved one or accompanying them to an appointment.
• Follow the latest advice from staff on the ward or department about visiting. For example, there may be times when additional restrictions on visiting are in place.
Please DON'T visit if you feel unwell or have a cough, temperature or other symptoms of a respiratory infection
Help Us Protect Your Loved Ones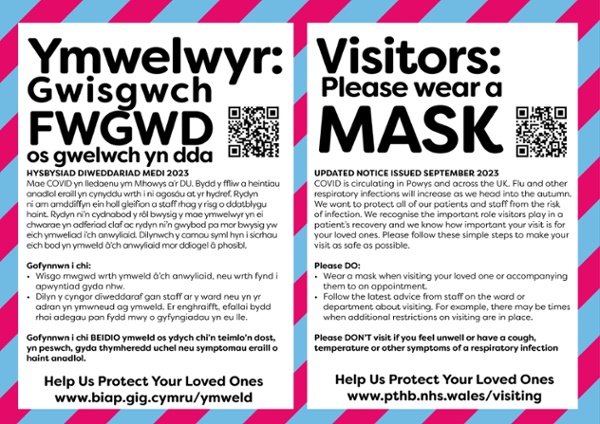 Published: 22/09/2023