Vaccination Heroes: Community Transport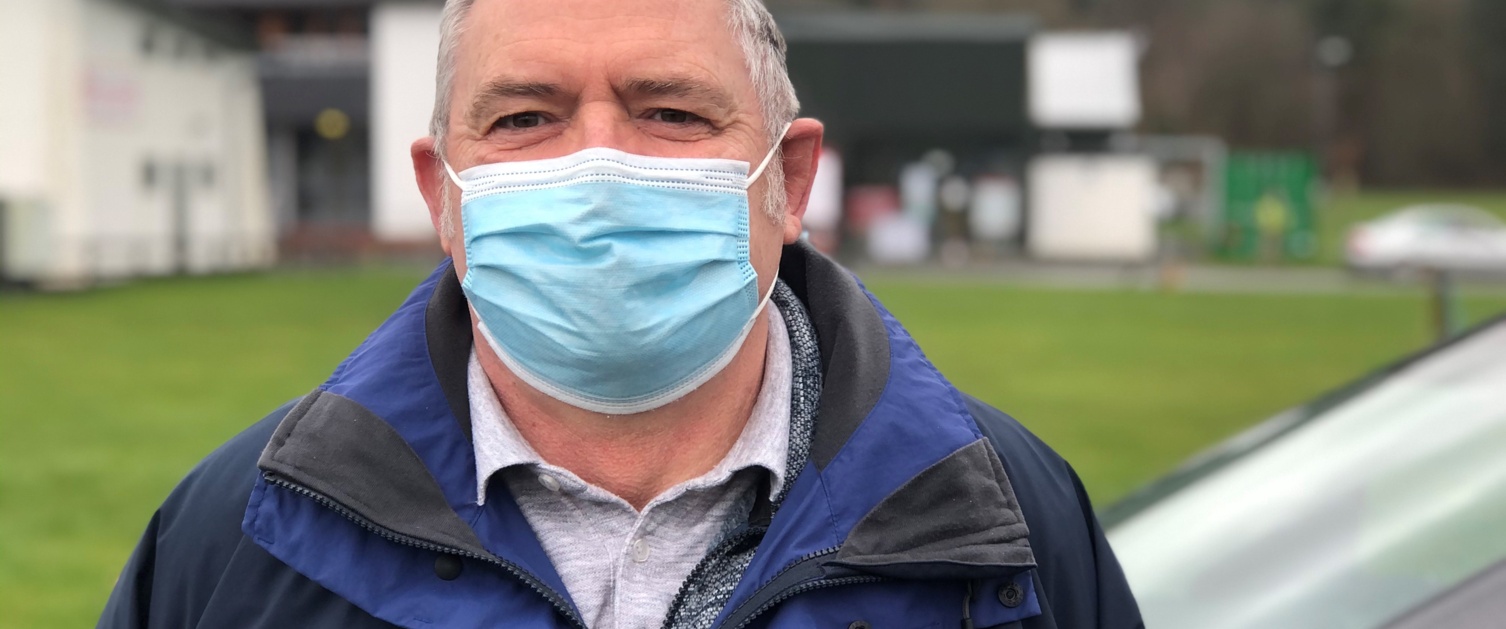 In the latest of our series on vaccination heroes I met with one of our volunteer drivers from the Community Transport service.
Ray Silvester and his wife Paget both volunteer as drivers for Llanwrtyd Wells & District Community Transport Scheme. This is just one of 15 different community transport schemes running across Powys.
In such a rural area, they provide an essential service at the best of times where public transport is often limited. But during the COVID-19 pandemic they have been relied on even more as many people have been understandably reluctant to use public transport.
Ray explained why he volunteers; "We moved to the area a few years back and one of the reasons we fell in love with mid-Wales is its close community feel. I took early retirement and love that I can give something to the community.
It's not only great to be able to help others, but I love to hear their stories. It's great to be able to have the time in the car to listen to people and hear about their lives."
When I met him, Ray was taking Michael Pace for his vaccination at the Royal Welsh Showground. Michael told me "I'd not used the service before but without it I couldn't have come for my vaccine. I live in Llandod and I don't drive. I'm not comfortable using the bus at the moment so the transport scheme is an absolute live saver."
Community Transport schemes aren't just about taking people to hospital and health appointments. Across Powys the teams also help with a wide range of other transport issues in the community from school runs to helping people get to the shops.
Thank you to all of the community transport schemes across the county for the amazing work they do.