SilverCloud - Online Mental Health Support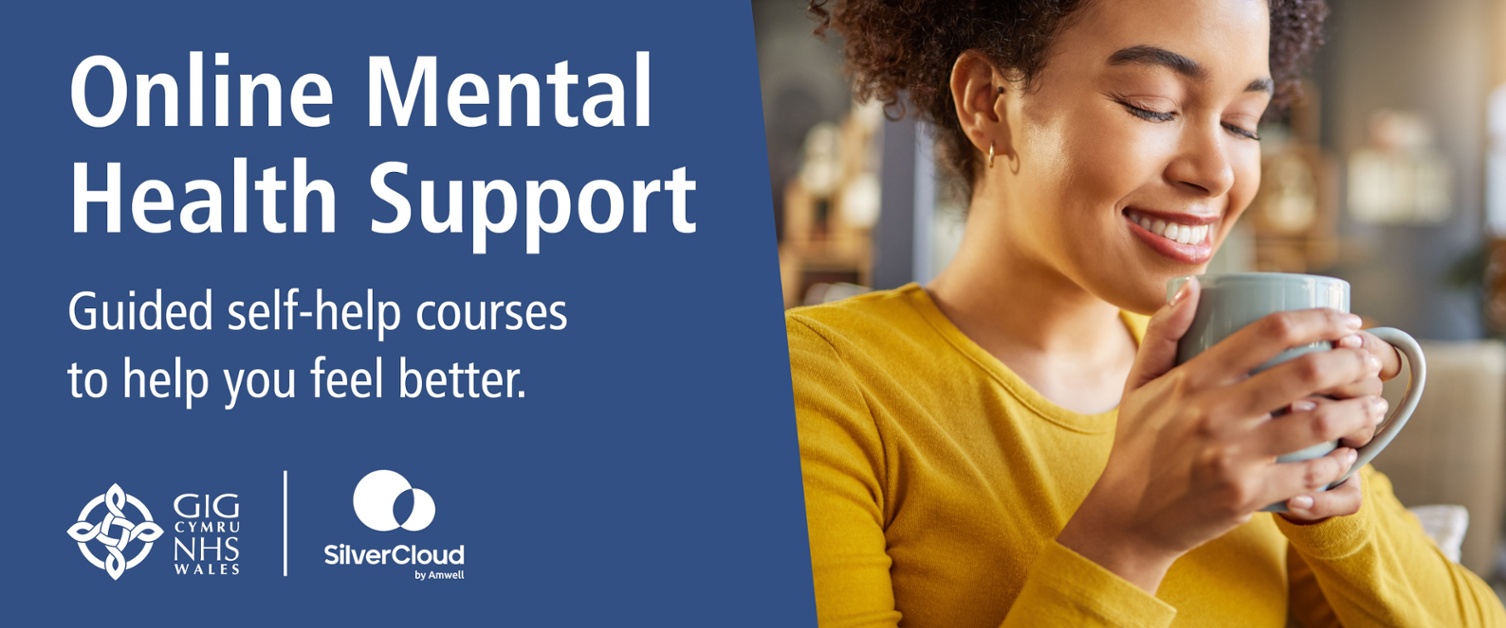 What Are SilverCloud® Programmes?
If you're feeling stressed, anxious or low you're not alone. Around 1 in 4 adults struggle with mental health challenges. Help is available to you.
SilverCloud by Amwell® is a free online mental health support service available through NHS Wales without a GP referral. Through SilverCloud, you can access a range of guided self-help programmes to help you manage and improve your mental health and wellbeing. There's support for mild-to-moderate anxiety, depression, stress, sleep difficulties and more.
Each programme uses techniques based on Cognitive Behavioural Therapy (CBT) which works by encouraging you to challenge the way you think and behave so that you're better equipped to deal with life's problems.
You can sign up online and choose one of the easy-to-use, interactive online mental health and wellbeing programmes to complete over 12 weeks. Although an online self-help service, SilverCloud® programmes are backed up and supported by a team of NHS staff trained in the delivery of online mental health support. Once signed up, a 'SilverCloud® Supporter' will guide you through the programme, providing written feedback and advice every two weeks via online message
SilverCloud fits around your life! You can access your programme anywhere, anytime from your mobile, tablet, desktop computer or laptop.
Download the programme booklet here. (This file may not be suitable for users of assistive technology. Request a different format).
Whether you're a member of the public or a GP or Healthcare Professional, if you have any queries, please email Silver.Cloud@wales.nhs.uk or call 01874 712 428.